A's hoping to strike Brandon Moss-like gold again with Andrew Lambo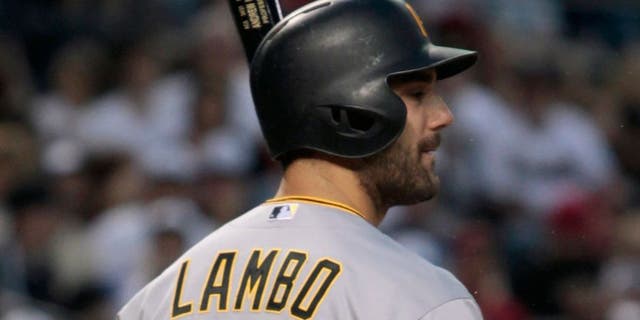 The 2012-2014 Oakland Athletics reached the postseason three consecutive years thanks in part to contributions from players like Brandon Moss.
A career journeyman before Oakland took a flier on him, Moss thrived in the Green and Gold for those three seasons, swatting 76 home runs, driving in 220 and making the All-Star team in 2014. He was an under-the-radar power hitter that came 'out of nowhere', so to speak.
The A's may be trying to do that again with Andrew Lambo, a 27-year-old who has spent parts of the past three seasons with the Pittsburgh Pirates (59 games and 99 plate appearances from 2013 to 2015).
John Hickey of the Bay Area News Group pointed out in a recent piece that Lambo and Moss have some interesting parallels. Both are left-handed hitters, both were overlooked and/or underutilized by their previous clubs and both were signed by the A's.
Lambo admitted to Hickey in the piece that he does understand the similarity between himself and Moss:
Hickey also details a bit of roster crunch that might force Lambo to play his way into plate appearances. Oakland already has Mark Canha, Yonder Alonso and Coco Crisp on its first base/left field depth chart, so Lambo might have to slug his way into playing time. If he truly will replicate Moss's career trajectory, he'll find a way to do that in 2016.
With the A's always on the hunt for affordable, productive hitters, giving someone like Lambo (who has hit .280 with 100 home runs in eight minor-league seasons) makes perfect sense.