As expected, Panthers to replace Kelvin Benjamin with committee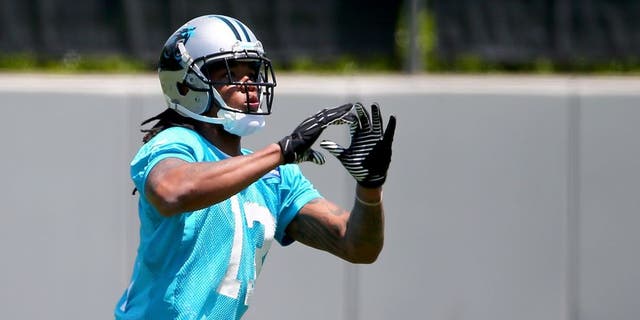 While the Carolina Panthers are in the process of attempting to figure out how to replace wide receiver Kelvin Benjamin, offensive coordinator Mike Shula knows it won't be a one-man job.
When Benjamin went down with a torn ACL during training camp, it sent shockwaves through the organization. It's hard to replace any player on an active roster, but losing your No. 1 receiver is just a brutal blow.
As Steve Reed of The Associated Press reports, Shula admitted that replacing Benjamin's production in 2015 would have to be done "by committee." He did offer some reason for hope that one of the current receivers could step up though, when stating that "eventually there might be a guy that emerges," when speaking about filling the No. 1 role.
Regardless, asking anyone to fill the shoes of Benjamin right out of the gate would be unfair. Carolina has quite a bit of talent at the receiver position, but it's unknown how things will play out moving forward.
Keep your eyes on the likes of WR's Devin Funchess, Corey Brown, Ted Ginn Jr., Jerricho Cotchery, Brenton Bersin and Jarrett Boykin as we get closer to the start of the regular season.
(h/t The Associated Press)