As deadline looms, time for Cubs front office to step up to the plate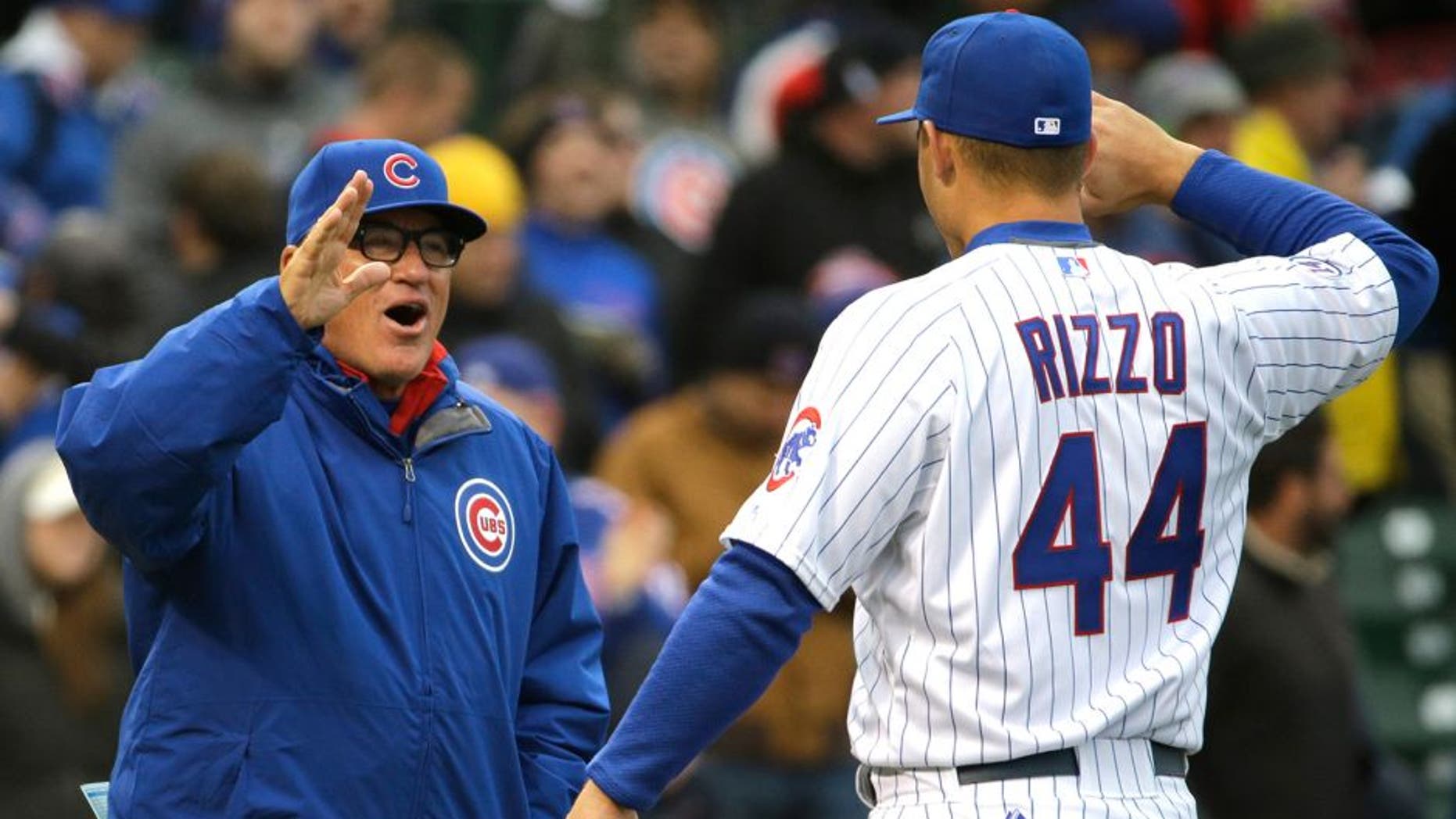 Joe Maddon has been an instant success. He's put a hustling, fun team on the field that has put itself in contention for a wild-card spot. Wrigley Field hasn't seen the postseason since 2008, and if the playoffs are to return, it's now time for Chicago's front office to step up to the plate.
The Cubs are scuffling, coming off a home sweep by baseball's worst team, the Philadelphia Phillies, which included the first no-hitter tossed against the franchise in a half-century.
Now at 51-46, the Cubs have lost their grip on the second wild-card spot to the defending champion San Francisco Giants.
Daily Herald columnist Mike Imren on Sunday put the onus squarely on the Cubs' brass to get something done to help improve a ball club that has done what the front office hoped it would.
"OK, gentlemen, show us what you're made of. That's you we're referring to, Cubs general manager Jed Hoyer. That's you, team baseball president Theo Epstein. That's you, club chairman Tom Ricketts," Imren wrote. "Hoyer and Epstein, with Ricketts' blessing, have to go out and find more offense if the Cubs are going to reach the playoffs.
"Except, maybe they need another starting pitcher more than hitting. Except, maybe they need relievers more than hitting or a starting pitcher. It's never encouraging when the debate is over which of three areas a team needs to fix more. But that's the nature of playoff races now. The final team that qualifies probably doesn't belong, but if it does it just might win the World Series."
The players have put the Cubs in position to make the playoffs. Now it's time for the front office to step up to the plate. If it stands pat, it will have to answer to a much tougher bunch than the media -- Cubs fans.
(h/t Daily News)