A's Bassitt excited for White Sox' Trayce Thompson, brother of Warriors' Klay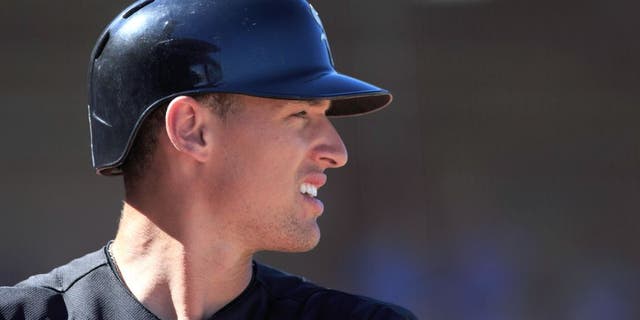 Oakland Athletics right-hander Chris Bassitt came over from the Chicago White Sox in the Jeff Samardzija trade - so he has close ties with several players in the Chicago organization.
One of those players is Trayce Thompson, an outfielder who was promoted by the Sox prior to Monday's game.
Trayce, the younger brother of Golden State Warriors star Klay Thompson, is good friends with Bassitt - so much so that the two text each other 'on a daily basis' according to CSN Bay Area's Joe Stiglich.
When he heard about Thompson's promotion, Bassitt made sure to send his regards. Stiglich also mentions that Bassitt maintains a close relationship with the Thompson family, whom he characterizes as pretty nice people. In a previous chat referenced by Stiglich, Bassitt said, "That family is unreal. First class …I know that whole family very, very well. It's unbelievable how nice they are."
If Bassitt and Thompson wind up facing each other in the major leagues this season or some time in the future, it will undoubtedly be a special moment for both of them.