A's add to depth, acquire Chris Coghlan from Cubs for Aaron Brooks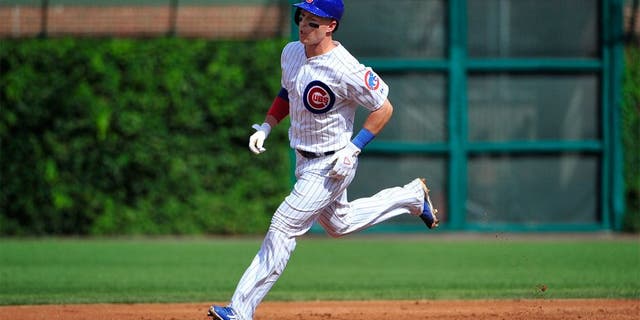 The Oakland Athletics and Chicago Cubs pulled off a trade on Thursday morning.
Oakland acquired Chris Coghlan, 2009 Rookie of the Year with the Marlins, in exchange for right-hander Aaron Brooks.
The trade is intriguing for a few reasons, most notably its ramifications for the A's roster. Coghlan, 30, played all over the field for the Cubs in 2015: he logged 99 games in left field, 21 in right, 15 at second base and had stints at first and third, too.
Offensively, Coghlan hit .250/.341/.443 last season, swatting 16 home runs and collecting 41 RBI in 148 games...good for a 1.9 WAR. Against right-handed pitchers, Coghlan hit .264/.335/.476, so he could fit the A's as a platoon option given his splits.

Brooks, meanwhile, came over to the A's in the trade that sent Ben Zobrist to the Kansas City Royals. With the A's in the second half of the season, Brooks made 11 appearances, nine of them as a starter. He went 3-4 with a 6.71 ERA overall, and was considered to be one of the 'fringe' options for the A's rotation in 2016.
Oakland has now added Coghlan, Khris Davis, Jed Lowrie and Yonder Alonso to its ranks in terms of offseason position player acquisitions as they (and a healthy Sean Doolittle) look to erase the sour taste of a last-place finish in 2015.