Arsene Wenger to leave Arsenal after 22 seasons with club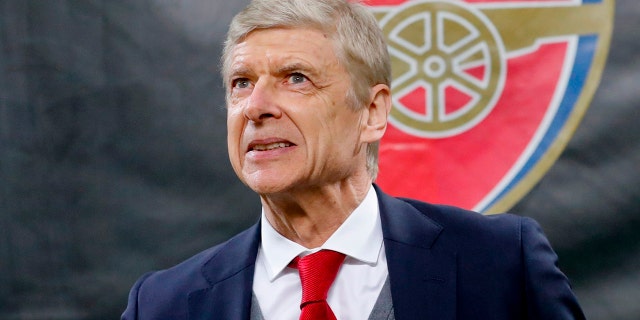 Longtime Arsenal manager Arsene Wenger will step down at the end of the season after 22 seasons, the club announced Friday.
Wenger, 68, was the longest-serving manager in English soccer and became the second manager ever to go through an English season undefeated on its way to a Premier League title in 2004.
"After careful consideration and following discussions with the club, I feel it is the right time for me to step down at the end of the season," Wenger said in a statement. "I am grateful for having had the privilege to serve the club for so many memorable years. I managed the club with full commitment and integrity."
Wenger has won the Premier League title three times since taking over the helm in October 1996, but the club hasn't had the same success it did in 2004. Wenger led the club to a Champions League final, but ultimately lost to Barcelona. The loss started Wenger's downfall in London, according to The Guardian.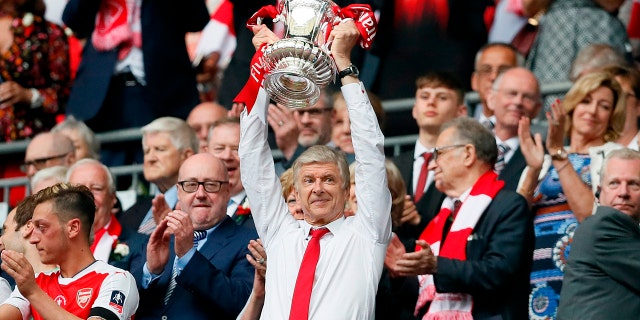 Arsenal is sixth in the standings with five matches left in the season. The team only has a real shot to make the Champions League by winning the Europa League.
"This is one of the most difficult days we have ever had in all our years in sport," club owner Stan Kroenke said. "One of the main reasons we got involved with Arsenal was because of what Arsene has brought to the club on and off the pitch. His longevity and consistency over such a sustained period at the highest level of the game will never be matched."
Arsenal will hire a new manager "as soon as possible," the club said.
"We have high ambitions to build on Arsene's remarkable tenure and to honor his vision by ensuring that Arsenal competes for and wins the biggest and most important prizes in the game," Kroenke said. "We must now focus on making a strong finish to the season and ask our millions of fans around the world to join us in paying appropriate tribute to one of the greats of Arsenal's history and one of the greats of the game."
The Associated Press contributed to this report.