Arsenal and Barcelona fought over Thierry Henry's legacy by trading highlights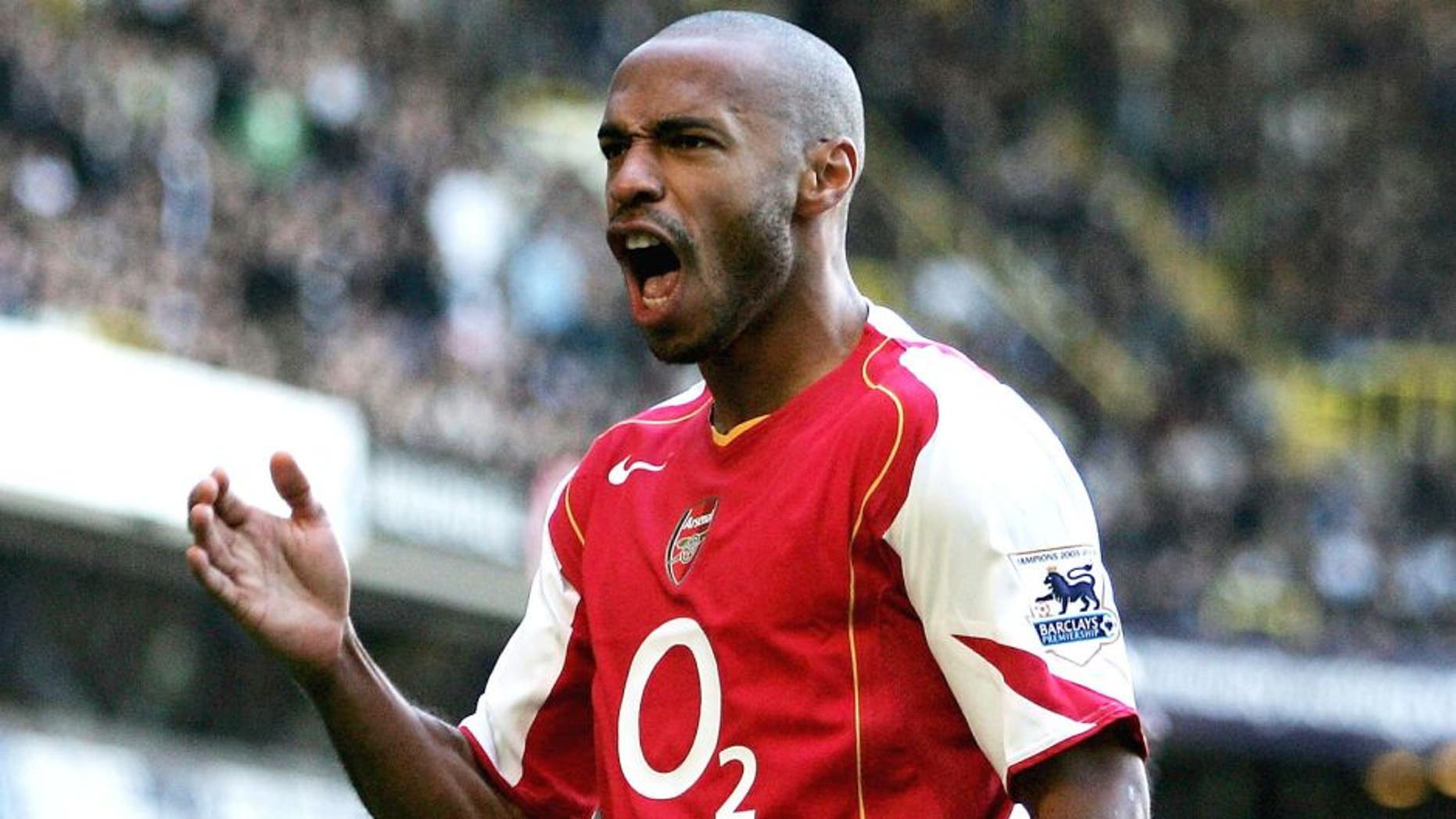 Arsenal and Barcelona will play the first leg of their Round of 16 Champions League matchup on Tuesday at the Emirates, and gave us a break from particularly meh FA Cup fifth round ties by fighting over which side had more of a claim to Thierry Henry's legacy.
Barcelona tweeted out this highlight from Henry's time at the Nou Camp on Monday morning, which in fairness did mention that he used to be a Gunner.
But you know how easily stuff snowballs on Twitter.
Barcelona couldn't let it lie, and answered back with this scorching full volley from outside the box that Henry scored circa 2009.
Then Arsenal took us back to the Highbury and showed us an Unbeatables-era Henry atomizing an entire back line.
And then there was this heat-seeker he scored against Atletico Madrid.
Finally there was the juggle goal he scored against Manchester United in 2000 that had to have been aided by actual magic in some way.
This was likely meant to drum up excitement for tomorrow's game, but really it just showed us all that even now, in retirement, Henry is still giving us heart palpitations, and without him, soccer is a little less awesome.
Arsenal and Barcelona square off on FS1 on Tuesday at 2:45 p.m. ET.