Around the NBA: Wade gets fans antsy with DNP, Howard renews acquaintances with the Lakers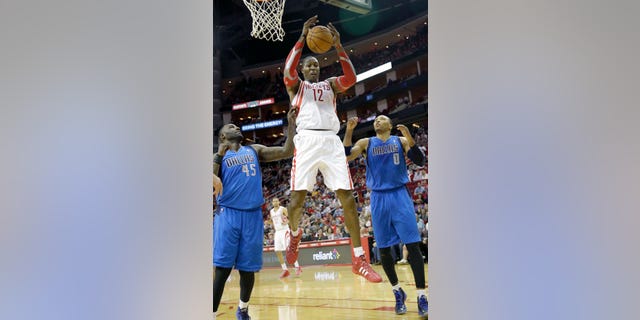 The NBA season isn't even a week old and Dwyane Wade has already missed one game.
That's enough to raise a few eyebrows after the Miami guard battled knee problems last year.
But Miami coach Erik Spoelstra wants Heat fans to just relax, saying there's nothing wrong with the 31-year-old superstar.
Wade sat out the second game of the season but there's no plan to do that on all back-to-backs, even with Miami doing whatever is necessary to keep him healthy.
"Dwyane feels great. He's strong, he's fit, we want him to continue to progress and get stronger and healthier as the season goes on, and he's felt terrific," Spoelstra said. "So it's still big picture. It's early in the season right now, he will play back-to-backs. He's going to play a lot of games as long as he continues to feel like he feels right now."
Miami doesn't have another back-to-back set until Nov. 15-16.
Wade may want to play, but he concedes that the training staff was smart to sit him so early.
"We've been blessed enough, thank God, where we've been playing for almost nine months with a short offseason," he said. "So you have anything wrong with you, it's hard to really recover fully. But you're just trying to be smart about it."
___
Here's five things to watch this week in the NBA:
RENEWING ACQUAINTANCES: Dwight Howard faces the Lakers on Thursday for the first time since leaving for less money to join Houston. With an NBA-leading 17 rebounds per game for an undefeated team, it's clear he's happier and healthier than during his one miserable season in Los Angeles.
FEELING PHILLY: The 76ers may yet live down to their lowly expectations, but victories over Miami and Chicago earn them the right to be taken seriously for now. Next up is Golden State on Monday and Philadelphia is hoping for its first 4-0 start since 2000-01.
BENNETT ON THE BOARD? No. 1 pick Anthony Bennett of Cleveland has started his NBA career by missing his first 12 shots over three games. After 0-for-5, 0-for-3 and 0-for-4 nights, maybe this week he will finally see one fall.
SIXTH GAME MEANS SIXTH MAN: Knicks guard J.R. Smith will finish his season-opening, five-game suspension for violating the NBA's anti-drug program later this week. The Knicks will be glad to have the sixth man of the year's help, since they face San Antonio on Sunday in their sixth game.
WIGGINS WATCH: Quite a few NBA teams are keeping their eyes on Andrew Wiggins this season, and the first real look comes Friday night in the freshman's first and almost certainly last season opener. No. 5 Kansas plays Louisiana-Monroe on the first full night of college action.
___
STAT LINE OF THE WEEK: Michael Carter-Williams, Philadelphia, Wednesday vs. Miami: 22 points, 12 assists, 9 steals, 7 rebounds. No player had produced such stats in his opening NBA game, but the No. 11 pick had at least one fan before his impressive debut: Carmelo Anthony. "I always liked him. I've been telling people all along that whoever gets him was going to get a steal," said Anthony, another former Syracuse star. "First couple games he's proven that and he's only going to get better in my eyes."