Armstrong's Olympic future uncertain after fall at Exergy Tour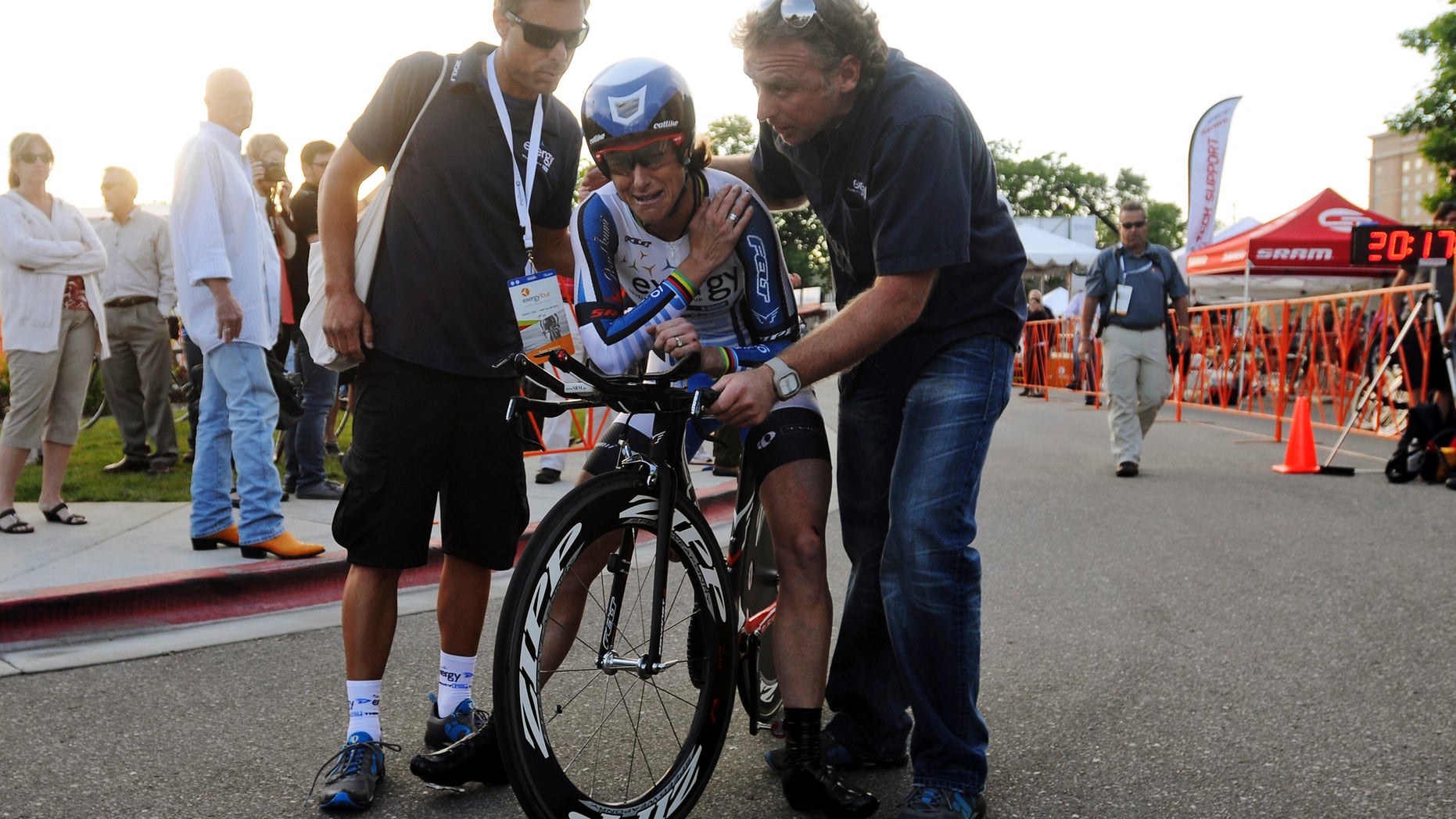 Tara Whitten led a Canadian sweep of the first three spots in the Exergy Tour prologue Thursday after American gold medalist Kristin Armstrong fell and broke her left collarbone during the two-mile stage.
Armstrong, the last of 103 riders to start, fell hard at the turnaround, putting her London Olympic hopes in doubt.
Whitten, an experienced Canadian track rider, finished in 4 minutes, 9 seconds.
She finished just ahead of Gillian Carleton. Clara Hughes was third.
Armstrong, from Boise, finished about 10 seconds behind Whitten. The American was crying and holding her left shoulder after she climbed off her bicycle. Her husband, Joe Savola, said she would have surgery Thursday night, and hasn't ruled out competing in the London Olympics, if she's chosen for the team.
USA Cycling will make its selections June 15.