Armonty Bryant suspended four games for PED violation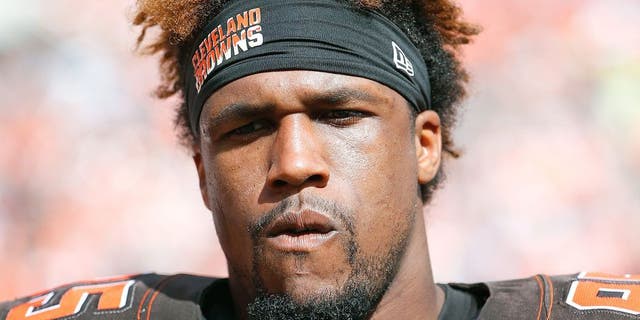 Cleveland Browns linebacker Armonty Bryant has been suspended without pay for the first four games of the 2016 regular season for violating the NFL's policy on performance enhancing substances, the league announced Friday.
Last month, Bryant pleaded not guilty to felony drug possession charges after he and a former teammate were arrested following a traffic stop in December. Police say they found marijuana and prescription pills in the car. Bryant was suspended for the final two games of Cleveland's season.
Bryant is still eligible to attend all offseason and preseason practices and games.
The Browns selected Bryant in the seventh round of the 2013 draft despite a checkered background. He was twice arrested in college for selling marijuana to an undercover officer. The 25-year-old had a career-best 5.5 sacks last season, which ranked him second on the team behind Desmond Bryant's six.