Arkansas lineman Sebastian Tretola named SEC Offensive Lineman of the Week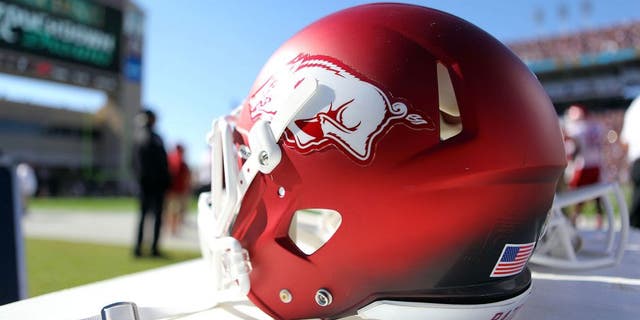 NEWYou can now listen to Fox News articles!
Arkansas got back on track last week by going back to who they are and letting their big uglies carry the team to victory.
The toughest tasked facing the SEC league office this week must have been which of the Razorbacks' offensive linemen to give the award to following their dominating performance against Tennessee.
Arkansas piled up 494 yards of total offense, 294 on the ground and 219 via the passing game. Brandon Allen dropped back 24 times and yet his offensive line did not surrender a sack.
The choice this week? Senior Sebastian Tretola:
• Played all 73 offensive plays, no sacks, four knockdowns, 83 percent grade.

• Tretola helped pave the way for Arkansas' third straight game with over 225 yards on the ground, as it ran for 275 yards in Saturday's win at Tennessee.

• At left guard for all 73 snaps on Saturday, Tretola helped clear the way for both Alex Collins and Rawleigh Williams III to both go over 100 yards on the ground, becoming the first Arkansas tandem to do so in an SEC game since Darren McFadden and Felix Jones in 2007.