Arkansas' Bielema committed to Allen at quarterback despite recent struggles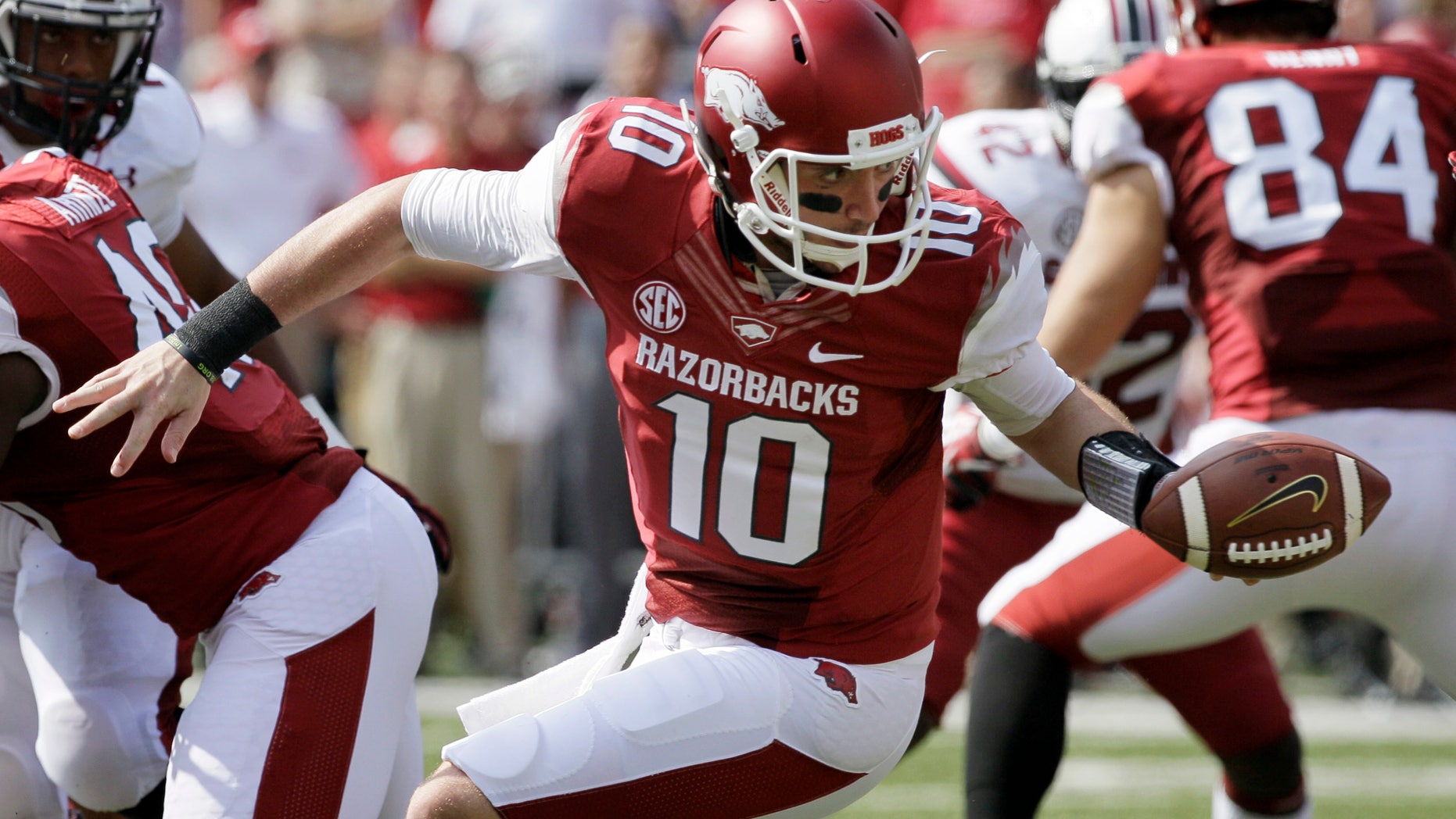 FAYETTEVILLE, Ark. – Brandon Allen earned the starting quarterback position at Arkansas with a stellar spring practice under first-year coach Bret Bielema.
Allen has largely struggled since then, including a 4-of-12 passing effort for 30 yards in the Razorbacks' 52-7 loss to South Carolina last week.
Despite Allen's struggles — he ranks 13th in the Southeastern Conference in passer rating — Bielema is committed to the sophomore as the starter for Arkansas (3-4, 0-3 SEC).
It's a job that doesn't get any easier this week when the Razorbacks, who have lost four straight games, travel to face No. 1 Alabama (6-0, 3-0).