Arizona State gets huge spark on 100-yard PAT attempt return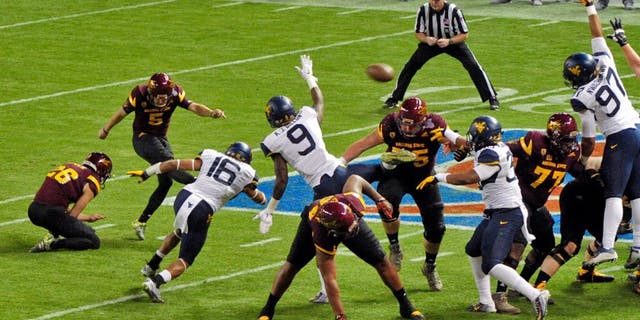 Arizona State had just allowed a late second-quarter touchdown to West Virginia in the Cactus Bowl on Saturday night and trailed 22-13. Then, on the PAT, the Sun Devils found a spark.
ASU blocked West Virginia's PAT and Tim White was in the right place to scoop up the block and return it 100-yards to cut the lead to 22-15.
That's what you call scoring two the hard way.