Arizona Diamondbacks literally pick up new pitcher from Texas Rangers -- by golf cart at trade deadline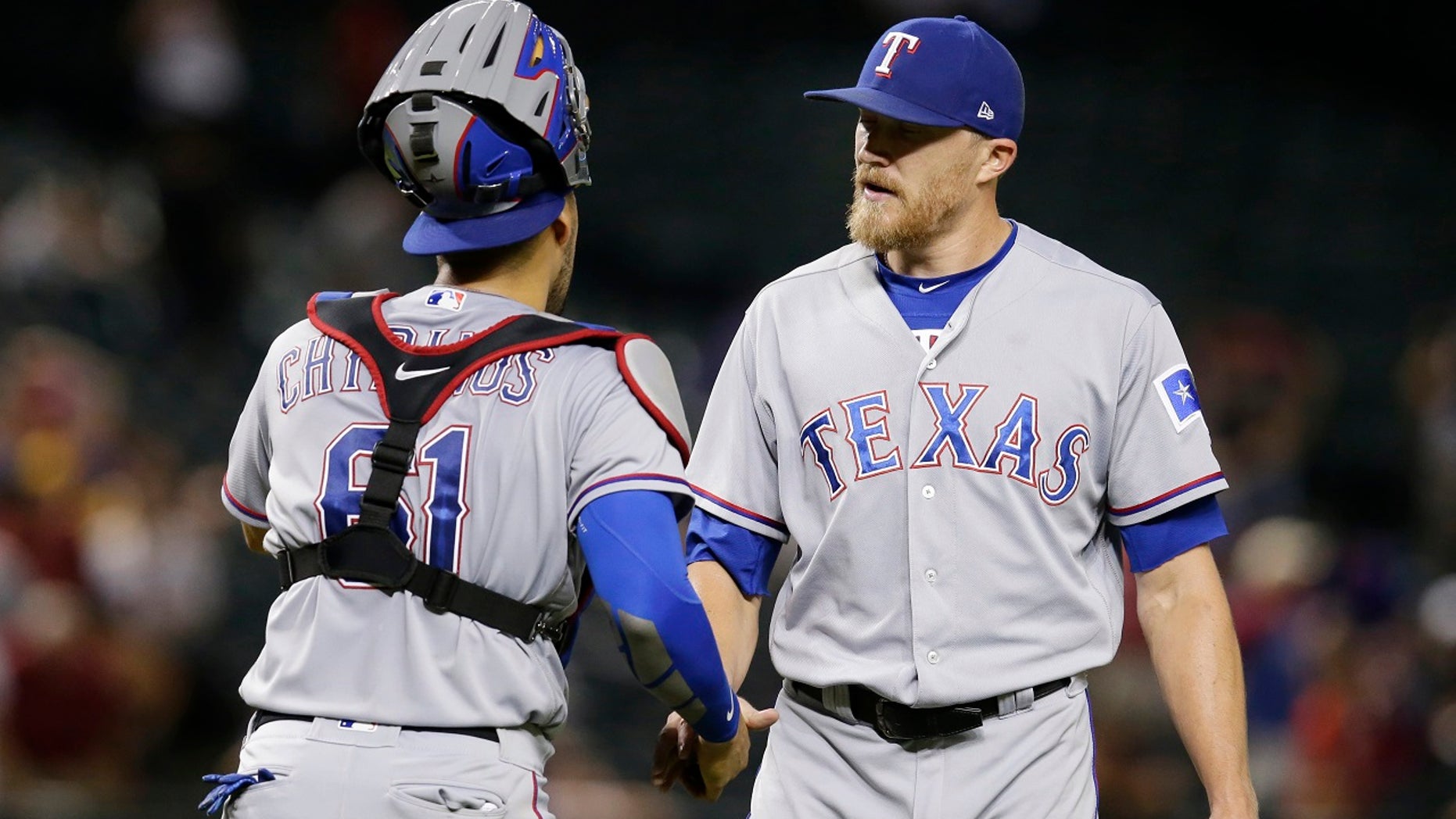 As the Major League Baseball trade deadline came and went Tuesday, a handful players found themselves moving on to a new team.
But none had an easier transition than Texas Rangers pitcher Jake Diekman, who was traded to the Arizona Diamondbacks.
By coincidence, the D-backs and Rangers were in the middle of a series in Phoenix when the deal for Diekman was made. So following Tuesday night's game, the pitcher was driven by golf cart from the visiting clubhouse to his new home just across the way, according to Deadspin.
A video posted to Twitter showed D. Baxter the Bobcat, Arizona's mascot, picking up Diekman in a baseball-style golf-cart, before driving him less than a minute down the hall to the Arizona clubhouse, where he met his new teammates.
The Diamondbacks even had a new locker ready for him.
The Rangers and the Diamondbacks split their two-game series with a win apiece. Diekman is joining an Arizona team looking to return to the MLB postseason after being swept last year by the Los Angeles Dodgers in the National League Division Series.
The Diamondbacks are currently sitting atop the National League West division by a half-game.