Arizona Cardinals QB Carson Palmer announces retirement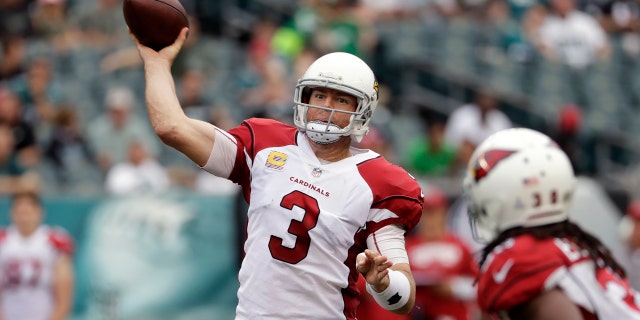 Arizona Cardinals quarterback Carson Palmer announced his retirement Tuesday after 15 NFL seasons, saying "it's time for something else."
Palmer, 38, announced his decision in an open letter to fans that was posted on the Cardinals' official Twitter account, concluding a career that produced occasional flashes of brilliance but was also dogged by knee injuries.
"Over the years, I've had teammates who decided to hang it up and I would ask them how they knew when it was time to walk away. The answer was almost always the same: You just know," Palmer wrote. "For me, that time is now. Why? Quite simply, I just know."
Palmer's retirement will add to a transitory offseason for the Cardinals. On Sunday, head coach Bruce Arians announced his retirement after Arizona defeated the Seattle Seahawks, 26-24, to finish the 2017 regular season with an 8-8 record.
Palmer spent the final five seasons of his career with Arizona, leading them to a 13-3 record and the NFC Championship Game.
A Heisman Trophy winner at USC, Palmer was drafted by the Cincinnati Bengals with the first overall pick in 2003. He was traded to the Oakland Raiders midway through the 2011 season in exchange for a first and second-round pick. After going 8-16 in 24 starts with the Raiders, Palmer was dealt to Arizona prior to the 2013 season.
In all, Palmer posted a record of 92-88-1 as a starting quarterback. He threw for 294 touchdowns and 187 interceptions.