Arians expects tough test from Packers: 'It will be a different team'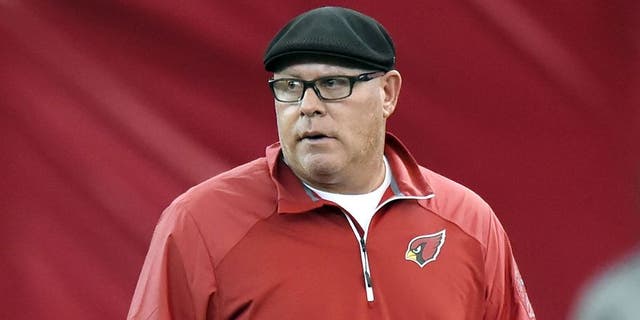 Arizona Cardinals coach Bruce Arians is expecting Saturday's matchup against the Green Bay Packers to be much more difficult than the 38-8 cakewalk from late last month.
"It will be a different team this time around," Arians told Arizona Sports 98.7 FM on Monday. "They obviously got a little confidence after the way they played yesterday, and they got some healthy offensive linemen back which will make a big difference in the game."
The fifth-seeded Packers rolled to a 35-18 victory over the No. 4 Washington Redskins on Sunday to earn a rematch against the Cardinals, who registered a total of nine sacks - eight against Aaron Rodgers - in dismantling Green Bay on Dec. 27.
Arizona was able to ratchet up the pressure up on Rodgers after racing to a 17-0 halftime lead and turned the game into a blowout by scoring a pair of touchdowns in the first 5 1/2 minutes of the third quarter.
"You've got to shut down the running game, try to get them one-dimensional," Arians said. "Offensively, you've got to score points and then we're a man-to-man team, it has been a pretty good blueprint so far, but we've got to get (Rodgers) on the ground and not let him get out of the pocket."