Arian Foster: I want to finish my career with Houston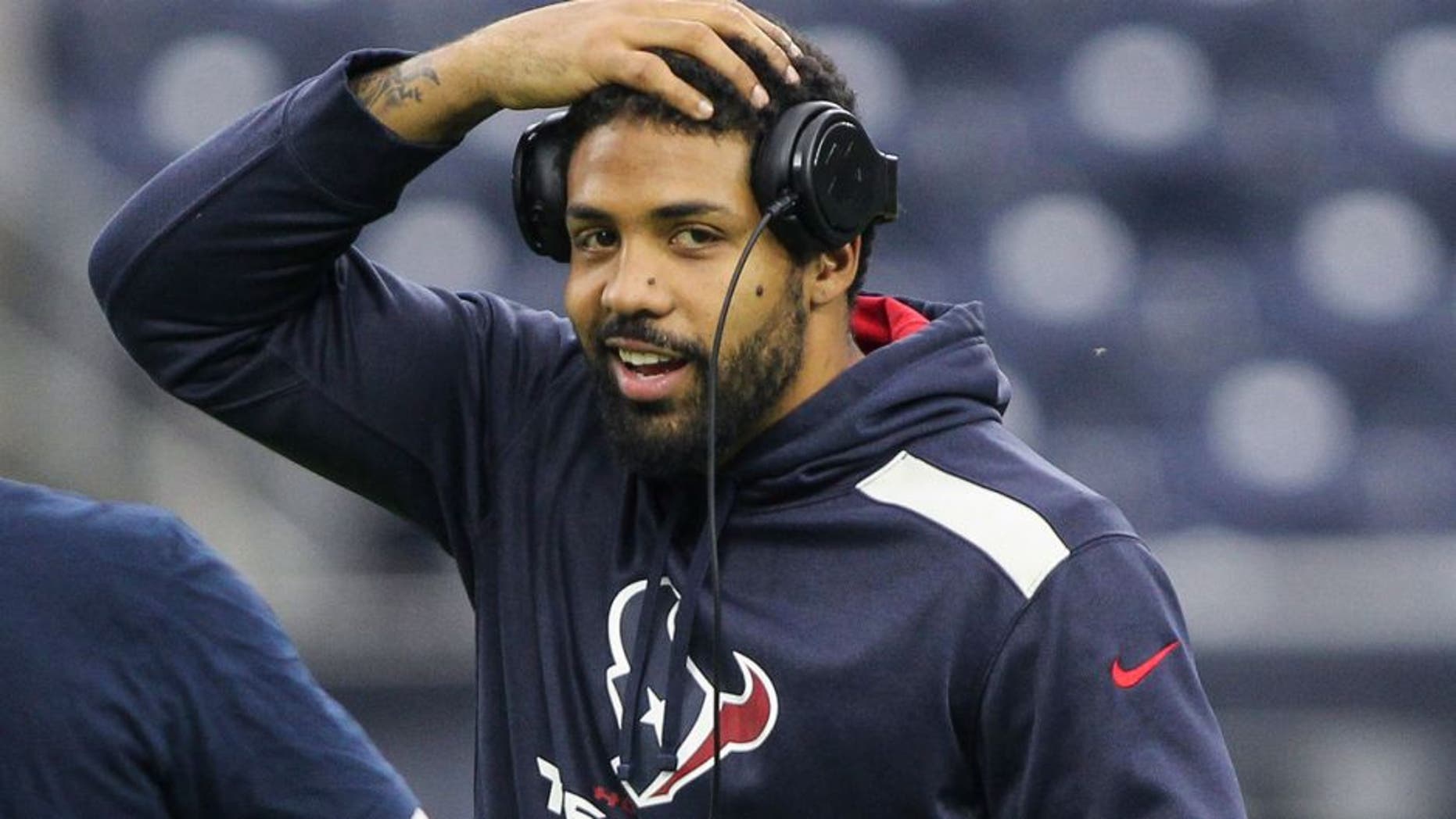 Houston Texans running back Arian Foster has yet to carry the ball for the team this season as he recovers from groin surgery, but as the Pro Bowler looks ahead to future, he knows he wants it to play out in Houston.
Foster, who will be a free agent after the 2016 season, told the Houston Chronicle's John McClain, he'd like to finish his career with the Texans.
"I would love to. I don't want to put on another uniform," Foster said, per McClain. "It's a business, though. Whatever they (Texans) feel, they feel. I'm just a cog in a wheel."
The 29-year-old Foster, who is in his seventh season in the league, has run for more than 6,000 yards in his career. He said he's unsure how many more years he wants to play.
"Sometimes I wake up and say I don't want to do this anymore, but sometimes I want to play until I'm 38," Foster said.
Foster said when the time comes to walk away from football, he'll be ready.
"I've been prepping myself for my transition off the field," Foster said. "It's going to be a very smooth transition. I've set myself up to be able to do what want to do when I hang up my cleats.
"I've made good relationships in the business world. We've had success in that world already."
For now though, he's focused on getting back on the field. His return date is still unclear, but Foster has already been ruled out of this week's game against the Carolina Panthers.
(h/t Houston Chronicle)