Argentina advances to 11th Davis Cup semifinals in 14 years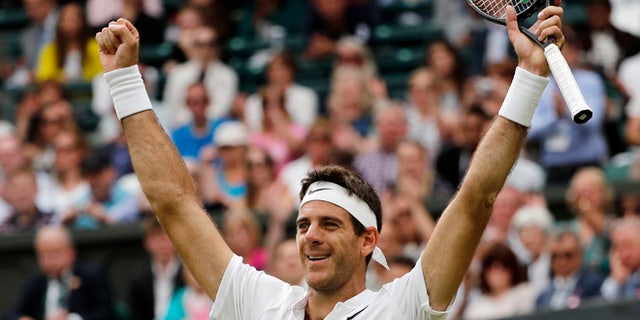 NEWYou can now listen to Fox News articles!
PESARO, Italy (AP) – Serial semifinalist Argentina did it again when it handed Italy its first home loss in the Davis Cup in seven years on Sunday.
Federico Delbonis beat Fabio Fognini 6-4, 7-5, 3-6, 7-5 in an entertaining 3 1/2 hours for the Argentines to win their quarterfinal 3-1 and advance to their 11th semifinal in 14 years.
After winning in Poland and Italy this year, the Argentines go to Britain in September, their fate depending on whether Andy Murray makes himself available in the week after the U.S. Open. Murray, after winning Wimbledon last weekend, did not help Britain beat Serbia 3-1 in Belgrade.
Delbonis lost to Fognini in the first round of Wimbledon in five sets, but Fognini was playing here for a second straight day. He played singles and doubles on Saturday, eight sets of tennis over 5 1/2 hours, while Delbonis rested after winning the opening singles on Friday.
The first two sets took a similar pattern. Delbonis broke early, Fognini rallied to level, and Delbonis broke back to clinch each set.
They swapped places in the third set. Fognini went up early, Delbonis came back to even terms, and Fognini, despite some racket throwing, broke back and held on.
In a dramatic fourth, Delbonis' errors put him down 5-3 before breaking serve to love for 5-4. Fognini had four set points on Delbonis' serve in the next game, but the Argentine saved them all and made it 5-5. Fognini conceded a third straight game, and gave Delbonis a chance to serve for the match, which he took, on his third match point.
The Argentines celebrated on the clay court, and will take a 3-1 record against Britain into their semifinal from Sept. 16-18.
Like us on Facebook
Follow us on Twitter & Instagram