AP Interview: Thomas Bach says IOC will not reopen 2022 bid race after Oslo's withdrawal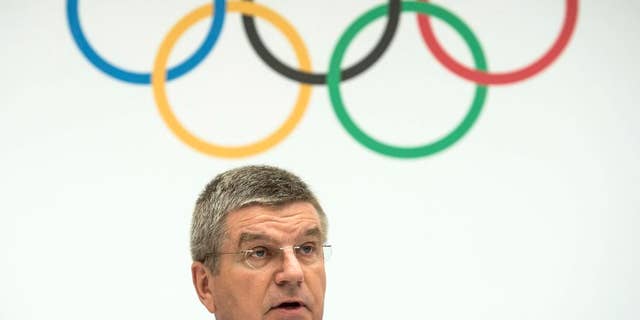 LONDON – IOC President Thomas Bach says the Olympic body will not reopen the bidding process for the 2022 Winter Games after Oslo's withdrawal left just two cities in the race.
Bach tells The Associated Press that the International Olympic Committee is "sticking to its commitments" and "we cannot and we do not want to change the regulations in the middle of the race."
Oslo pulled out Wednesday after the Norwegian government declined to provide financial guarantees for the games.
Oslo became the fourth city to drop out, leaving Beijing and Almaty, Kazakhstan, as the only two remaining candidates.
Bach says "this was clearly a political decision" taken by a minority coalition government.
He says Oslo "really missed a huge opportunity for sport and the people of Norway."
The IOC will select the host city next July.