Antrel Rolle on preseason: 'I don't take any game lackadaisically'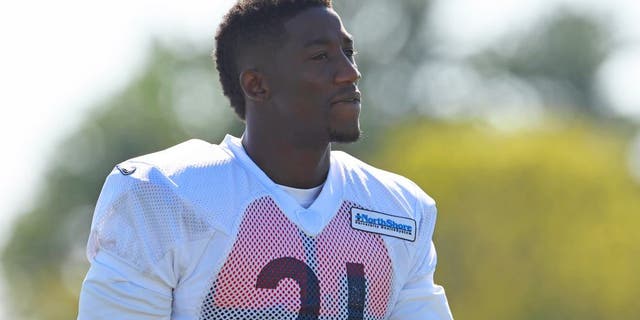 Chicago Bears safety Antrel Rolle is in his 12th NFL season, and yet the 32-year-old veteran's not the least bit jaded by the preseason.
"I pretty much go in and I attack it the same way," Rolle said, per Kevin Fishbain of Chicago Football. "Whenever I'm on the field, I come to play. I don't take any game lackadaisically. I come in and I play every opponent as if it's the eighth game of the season. It doesn't matter who it is or who the opponent is or what the magnitude of the game. I always come to play whenever I touch the green."
Rolle was signed in free agency this offseason, partially because of the intensity that shines through in his play. Another factor that makes him an alluring acquisition is his Super Bowl experience. Rolle knows what it takes to hoist the Lombardi Trophy from his time with the New York Giants (2010-2014); he also knows what it feels like to lose on the game's biggest stage from his time with the Arizona Cardinals (2005-2009).
Still adjusting to his third NFL franchise, Rolle is starting to feel a level of comfort with the Bears.
"I feel fairly comfortable. Obviously, you're always working toward that extreme comfort zone, I don't think that comes until you win the Super Bowl," Rolle said, via Chicago Football. "Right now, we're gelling, we're working together and more importantly, we're finding ways to get W's."
The Bears are rebuilding their defense under new coordinator Vic Fangio, and they're counting on Rolle to help smooth the transition with his veteran leadership.
(h/t Chicago Football)