Antonio Rogerio Nogueira addresses retirement and his future in the UFC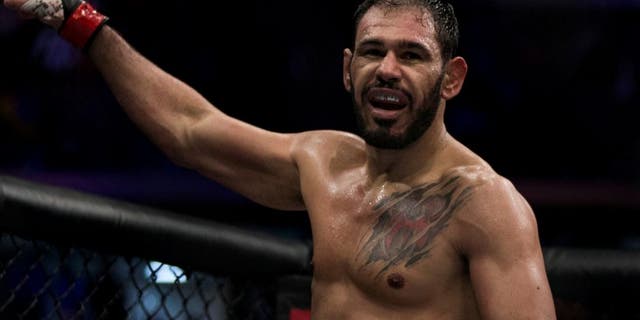 On the cusp of his 30th professional fight and just seven months away from his 41st birthday, Antonio Rogerio Nogueira has seen all sides of the fight industry.
From his dominant run through PRIDE Fighting Championships to his transition to the UFC, Nogueira has been facing the best of the best for more than 15 years but at some point time runs out on every fighter.
But ahead of his first UFC main event in Brazil, Nogueira isn't ready to even contemplate the end of his fighting days.
While his brother Rodrigo has already put an end to his career and even earned a spot in the UFC Hall of Fame, Nogueira is looking towards a top five ranking rather than retirement.
"What motivates me is to go in there and fight the best and fight well and still move up in this weight class," Nogueira told FOX Sports from Brazil when addressing his future. "I think it all depends on results and how I'm training and injuries. It really comes down to that."
Nogueira's last victory probably staved off a lot of questions about his future when he knocked out Patrick Cummins in the first round at UFC 198. That was a much needed victory following back-to-back losses to Anthony "Rumble" Johnson and Mauricio "Shogun" Rua.
Time off has also been one of Nogueira's biggest enemies as he's only fought three times in the past three years, but on the eve of his second bout in 2016, he's anxious to prove there's still some fight left in this old dog.
"I think it's important to get a win in this fight and get into the top five of the division," Nogueira said. "A lot of people have a lot of questions where I'm at in my career and I think winning this fight will answer a lot of questions."
To get another win, Nogueira will have to go through Ryan Bader, who enters this fight following a stunning knockout over Ilir Latifi while also picking up victories in six of his last seven bouts.
This also serves as a second chance for Nogueira, who actually fell to Bader by unanimous decision back in 2010. On that night, Bader used his offensive wrestling to ground Nogueira and make him largely ineffective off the mat.
Six years later, Nogueira sees Bader as very much the same fighter he faced back then but hopefully this time around the results are much different.
"I still see him being very similar to what he was, maybe he's a little more confident on his feet," Nogueira said. "I still see him as the same guy to go for the takedown and try to keep the fight on the ground."
Nogueira feels confident in his chances to knock off a top five ranked light heavyweight to prove he's still got what it takes to go with the best fighters in the world and there's no better showcase than facing Bader in Brazil where the crowd will surely be behind him.
It's the first time I have a main event in Brazil and it's a rematch I've been waiting for a few years so it's extra motivation for me," Nogueira said.
"This time, I'm going to try to hit him more."