Antonio Brown warns troubled teammates about hanging with the wrong crowd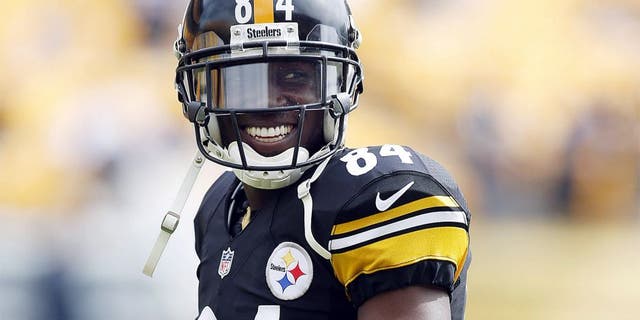 NEWYou can now listen to Fox News articles!
Steelers receiver Antonio Brown will be without two of his offensive teammates when his season kicks off next Thursday with a visit to New England, a situation which could've been avoided if they heeded his advice.
Fellow receiver Martavis Bryant recently drew a four-game suspension for repeated failed drug tests, joining running back Le'Veon Bell, who is banned for two games due to his marijuana-related arrest last summer. Brown is hoping that Bryant's immense talent isn't wasted after emerging as a big play threat in his rookie season.
"You have to be professional on and off the field," Brown said via ESPN.com. "You have to take care of your business. You've got to make right decisions. I tell Martavis all the time, 'it's all about who you have around you.' You want to have people around you who bring you up and put you in the right position."
Brown has molded himself into arguably the game's best receiver after entering the league as an unheralded sixth-round draft pick. Now he's hoping to share his wisdom with Bryant, which apparently has fallen on deaf ears thus far.
h/t: ESPN.com