Antone Exum has grown into a starting-caliber safety for Vikings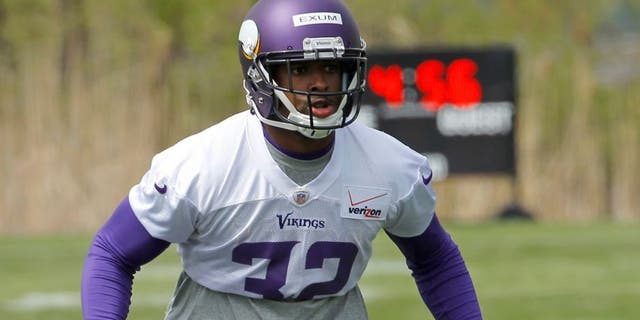 Minnesota Vikings safety Antone Exum wasn't able to contribute on a large scale as a rookie last season. Although he appeared in 14 games, Exum did not earn any starts and recorded only six tackles.
Now entering his second NFL season, the Vikings see a more mature safety in Exum.
"We had a couple of guys last year that came in here as rookies that really didn't know how to act,'' Zimmer said, via Chris Tomasson of the Pioneer Press. "He was actually one of them. He has grown up a lot. Now it seems important to him. It seems like he's understanding what the coaches want.
"Some guys, they come into the league and they think they've made it and they don't understand what you have to do to become a professional football player. I had several talks with him, but finally I think he has figured this stuff out a little bit."
With Harrison Smith developing into one of the league's finest free safeties, the Vikings need a strong safety to step up and start next to him. Exum, a sixth-round pick in last year's draft, is looking like a contender for that role.
He certainly has the confidence to win the job.
"I think it will be a pretty good battle," Exum told the Pioneer Press. "We've got a lot of talented guys back there, so it's something to definitely watch. ... I do (have a good chance). I'm just out there trying to get more consistent and do what the coaches want and are asking me to do. I think the person that does it to the best of their ability at the end of the day will be the starter."
If Exum develops into a viable starter next to Smith, the Vikings could have the makings of an up-and-coming secondary with young cornerbacks Xavier Rhodes and Trae Waynes in the mix, too.
(h/t Pioneer Press)