Antoine Griezmann confirms there's a pretty good chance he'll join Manchester United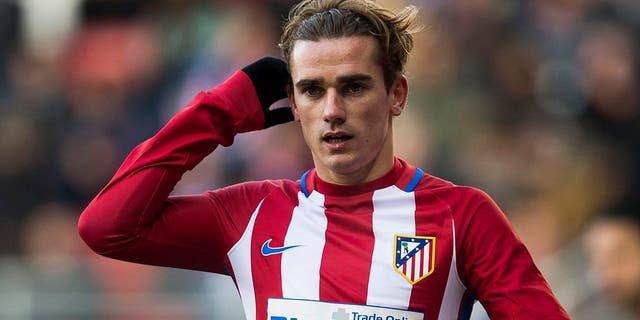 Antoine Griezmann could be a Manchester United player very soon, and it's no longer a matter of media speculation. Griezmann himself admitted that the move could be coming, saying that "I would give it a six out of 10 chance."
Griezmann made it clear that he is looking at his options this summer and that he is"ready to go." He wants to go to a club where he can win trophies, and that's what will determine his future.
"Winning titles is what I will look for this summer when deciding on my future, Griezmann told theFrench TV program Quotidien.
To begin with, Griezmann would only talk about the possibility of a move. He mentioned England, Germany, China and the United States, simply saying that he was willing to look anywhere for his next home. But when pressed on Manchester United, it became clear that the Red Devils were on his mind.
Asked to give a number from one to 10 on whether he ends up at Manchester United, Griezmann said six.
The Frenchman has been linked toManchester United for the better part of a year, which has always been a move that would make sense. For starters,United are one of the few clubs who could afford the astronomical transfer fee that Atletico Madrid will demand. They can also pay him huge wages and, having starred for Diego Simeone, there's no doubt that Griezmann would put in the defensive work necessary to please Jose Mourinho.
So when could this deal happen?
I should know more in the next two weeks, Griezmann said.
Griezmann to Manchester United is no longer a rumor. He's confirmed it, at least as a possibility. And more than that, it's beginning to look like a probability.