Anthony's agent says the All-Star loves NY and the fans, but wants to explore options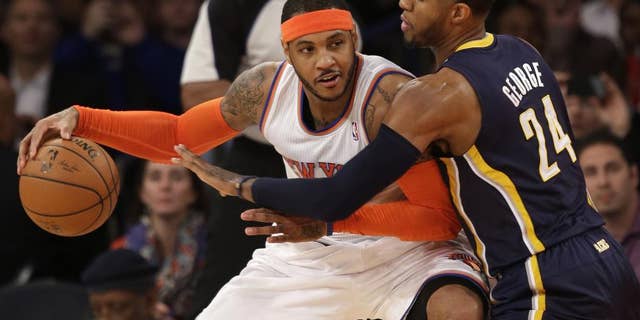 NEW YORK – Carmelo Anthony "loves being a Knick" but is headed for free agency because he wants to explore his options, his agent says.
Leon Rose also says that Anthony loves New York and its fans. The All-Star forward had a Monday deadline to terminate the final year of his contract and had informed the team he would do so.
Anthony would have earned $23.3 million next season had he chose to play out the final year of his deal. Knicks president Phil Jackson had told Anthony it may be a good idea to consider that, but Anthony had repeatedly said his preference was to become a free agent this summer, and he told Jackson that during a recent meeting in Los Angeles.