Anthony Pettis working with Greg Jackson and his team going forward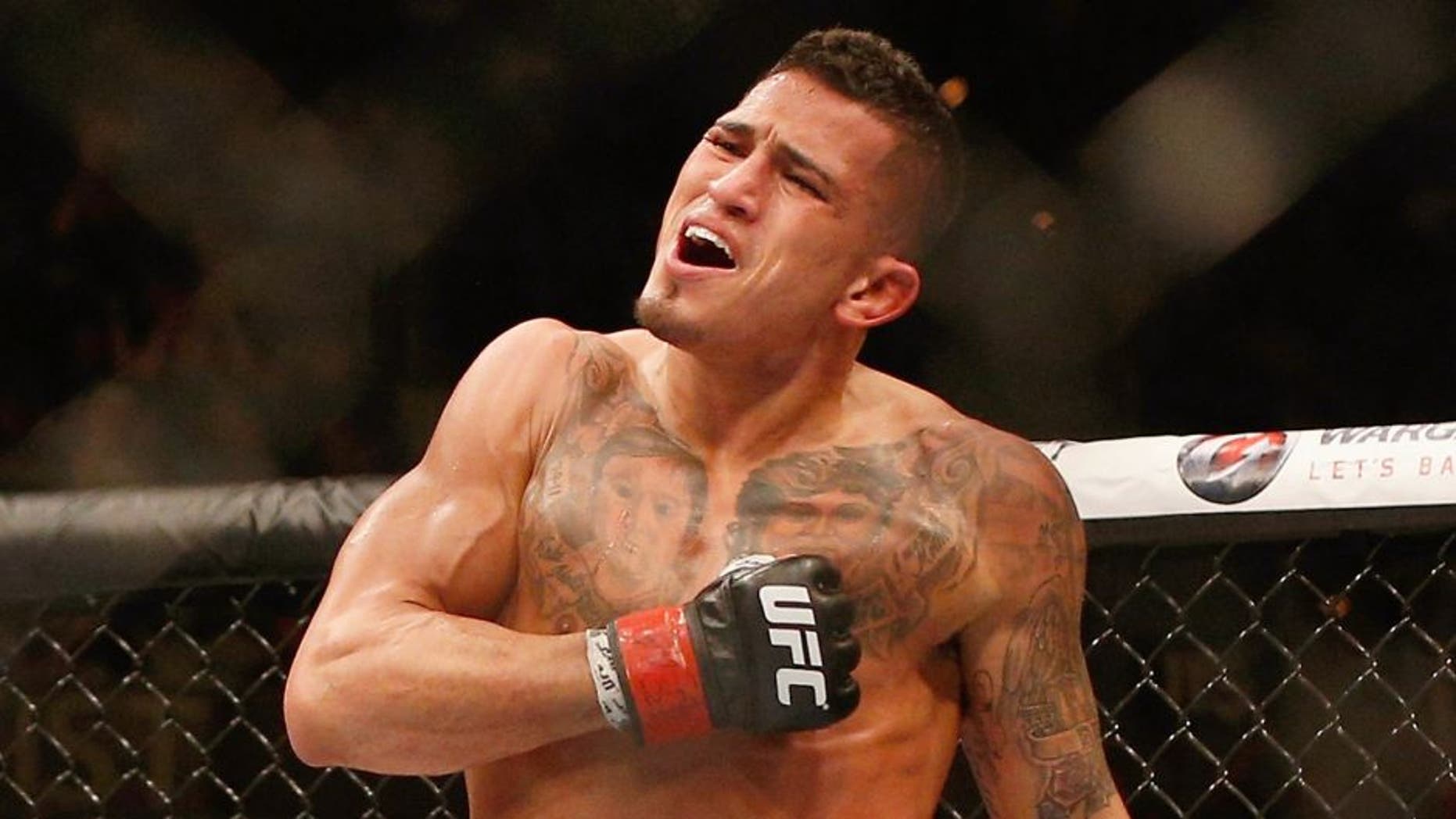 Following back-to-back losses, Anthony Pettis knew he had to make some changes ahead of his next fight or risk falling even further back from reclaiming the UFC lightweight title.
Pettis has been part of the Roufus Sport team in Milwaukee for his entire career, working under head coach Duke Roufus. But after falling to Rafael dos Anjos and Eddie Alvarez, he knew there was a piece to the puzzle that was missing.
Even Pettis couldn't have predicted what happened next when he went on a tour to visit the troops overseas and ended up spending time with former opponent and rival Donald "Cowboy" Cerrone.
Instead of letting their rivalry simmer, Pettis and Cerrone actually became friends during the tour and that's when he was invited to travel to New Mexico for some training.
"I went on a USO tour with "Cowboy" Cerrone, eight days around the world, so of course we had to talk and he's a cool dude," Pettis told FOX Sports on Thursday. "We put our drama aside, we fought before and he said he was moving to 170 and he offered to do some sparring with me. So I went there to spar with him and work with Israel Martinez initially. I wasn't going to Greg Jackson, I was just going to go to the ranch and spar with "Cowboy". Israel had me go down to Greg Jackson's, I met the coaching staff, I met the team and I just loved it."
"It was an environment I feel I can get better and grow. Milwaukee, I feel I can definitely get better there, but growing mentally and all that, it's a slower process because I know everybody and I've done that gym routine for the last 10 years of my life. Changing it up and doing something new."
Greg Jackson and Mike Winkeljohn have built one of the most famous teams in the world and fighters have sought out their instruction and leadership for more than a decade.
With a list of competitors that includes Jon Jones, Carlos Condit, Holly Holm and many others, the Jackson-Winkeljohn camp has plenty of accolades to prove their system works.
Once Pettis got a taste of that environment, he was hooked.
In fact, things went so well for this last training camp preparing for Edson Barboza at UFC 197 that Pettis has decided to make Jackson-Winkeljohn part of his permanent team from here on out.
"Yes, for sure. Not permanent but I'll be going back and forth," Pettis said. "I'll be a couple of weeks in Milwaukee, a couple of weeks in New Mexico. My daughter's in Milwaukee, my mom's in Milwaukee, I own several businesses in Milwaukee, so I definitely have to come back but knowing I can get away for a couple of weeks and it's like a real vacation. A vacation to just focus on training."
One thing that still needs to be hashed out is Pettis' relationship with his long time coach and friend back in Milwaukee, who has been the stalwart of all his past training camps through good times and bad.
Roufus has been with Pettis since his first fight and from the sound of things he wasn't all that enthusiastic about the former lightweight champion spending so much time with another team, but ultimately they will hash things out.
"I don't know. We haven't had that conversation yet. I didn't really ask permission," Pettis said. "Duke's always given me freedom to do what I want to do. He's never been that guy like 'you've got to stay here or you're not on my team'. No, we're family. I told him I needed to clear my head and get some new looks. He didn't agree with it, he's like we're not getting paid to spar, let's not spar all these guys. You're getting paid to fight so let's get ready for your fight.
"I just felt like it was a good decision. I trained for three days and it was the best decision I've made. Nothing away from Duke. Duke's an amazing coach and will always be my coach but having bodies like that and training partners like that and the mindset of Greg Jackson and Israel Martinez and there's four jiu-jitsu coaches, four wrestling coaches, it's just so much information that I can get."
As far as his fight this weekend, Pettis says Roufus will still be in his corner but he plans to talk to Jackson once he arrives in Las Vegas about possibly joining him for the fight against Barboza. Jackson will already be in town to help coach Jon Jones in the main event at UFC 197.
With the addition of Jackson, Winkeljohn and the team in Albuquerque, Pettis believes he finally has the recipe to capture the lightweight title again.
"The key is that pressure. I felt uncomfortable sparring and that's how I feel in the Octagon," Pettis explained. "Most fights aren't comfortable where you're like 'oh this is easy'. It's an uncomfortable feeling where this guy has good moments, I have good moments but that's how it was when I sparred. It was good."