Anthony Pettis vs. Edson Barboza joins UFC 197 in April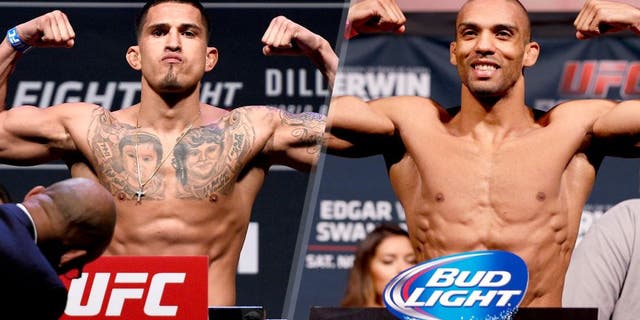 A battle between two of the best strikers in the lightweight division has just been booked as former champion Anthony Pettis takes on Edson Barboza at UFC 197 on April 23 in Las Vegas.
The new fight was announced during Wednesday night's edition of "UFC Tonight."
Pettis returns to action following back-to-back losses in consecutive fights against Rafael dos Anjos and Eddie Alvarez. The former cost Pettis the lightweight title and he wasn't able to bounce back with a win in his last bout this past January as he looked to re-enter the championship conversation.
Now, the prolific knockout artist will attempt to resurrect his pursuit of regaining the gold when he fights in April against a fellow striker in what should be a crowd pleasing affair.
Barboza most recently fought at "The Ultimate Fighter" Finale in December, where he fell by submission to Tony Ferguson, which put the Brazilian at 2-2 over his last four fights.
For the past few years, Barboza has been itching to get a chance to fight a champion or former champion and now he'll finally get his chance while matching his Muay Thai striking against Pettis in the Octagon.
Pettis versus Barboza joins a growing UFC 197 fight card that's headlined by light heavyweight champion Daniel Cormier taking on Jon Jones.