Anthony Perosh retires from MMA competition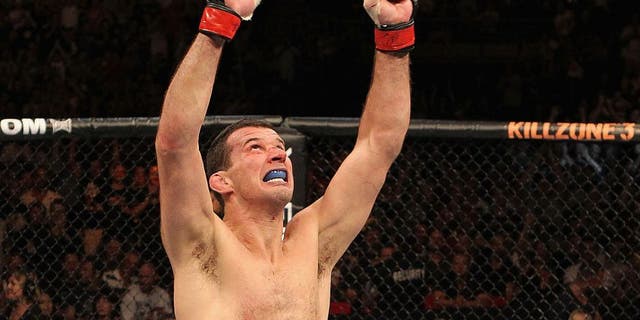 Anthony Perosh has retired from MMA competition after a 12-year career. The 43-year-old UFC light heavyweight on Monday announced his decision on his website thanked UFC executives, and promised to stay active in the sport as a coach in the statement, excerpted here:
The Australian Brazilian jiu-jitsu and MMA pioneer got into pro fighting relatively late, in his 30's. Still, the black belt managed to build an impressive career in multiple weight classes.
"The Hippo" made his UFC debut in 2006, and lost two straight times inside the Octagon at heavyweight. Perosh carried on, improved and remade himself.
In 2010 he returned to the UFC and stayed there for the next five years. Perosh would score five wins inside the UFC, all won by finish, including three straight from Feb. 2011 through March 2012.
Throughout his second run in the UFC, Perosh mostly faced opponents much younger than himself. He lost his last two bouts, to Gian Villante and Sean O'Connell, both more than a decade his junior.
The big man out of Sydney retires with an overall record of 15-10. We wish him all the best in health and happiness in retirement.