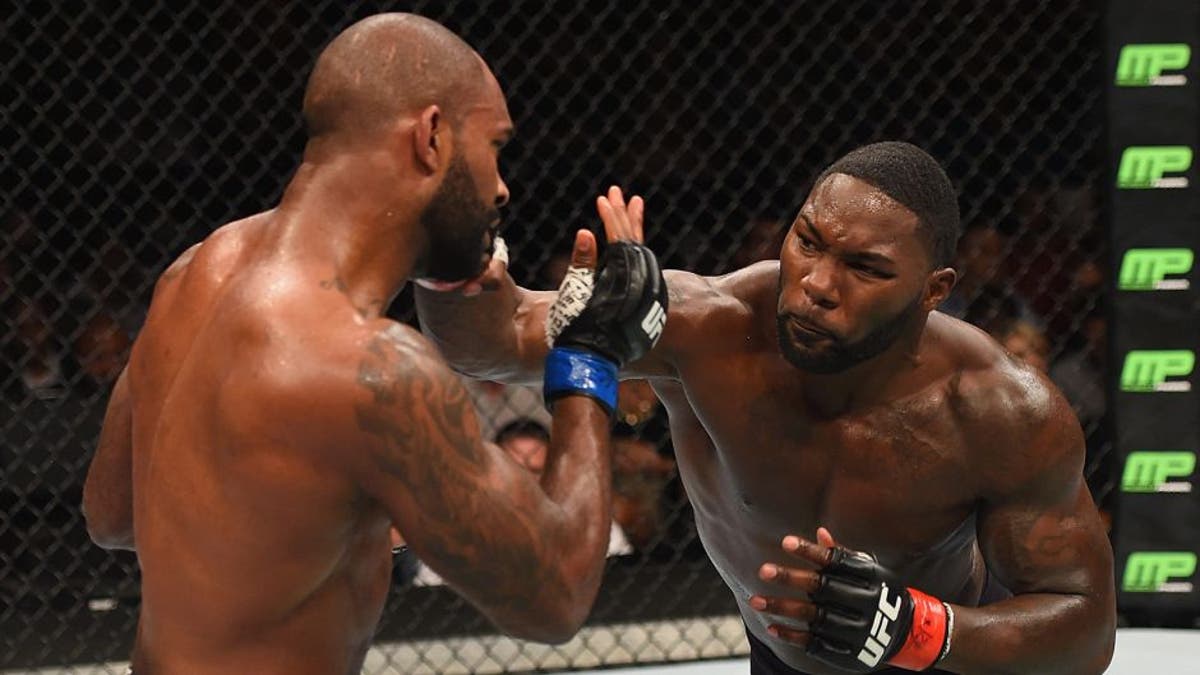 After a rough title loss earlier this year, Anthony "Rumble" Johnson got back on track with a TKO win Saturday night.
Johnson wasted little time scoring with his powerful right punch against Jimi Manuwa in their light heavyweight bout.
The British striker fell after a big overhand right, but survived and returned to his feet. From there, Johnson scored a takedown and controlled Manuwa for the rest of the round.
In the second, it took only seconds for the Blackzilian to connect with his right hand, again. This time, the blow landed flush on Manuwa's chin.
The "Poster Boy" fell again, but this time Johnson didn't let him back up, and finished the fight with ground strikes. The finish came 28 seconds into the second period, for "Rumble."
Afterwards, Johnson dedicated his win to all his supporters and critics, both. "That fight was dedicated to all the people who stuck with me through thick and thin," the scandal-ridden fighter said.
"Those who didn't, this was for you, too."
The win improves Johnson's record to 18-4. Manuwa's loss drops his to 15-2.