Another chance for Lewis, Bengals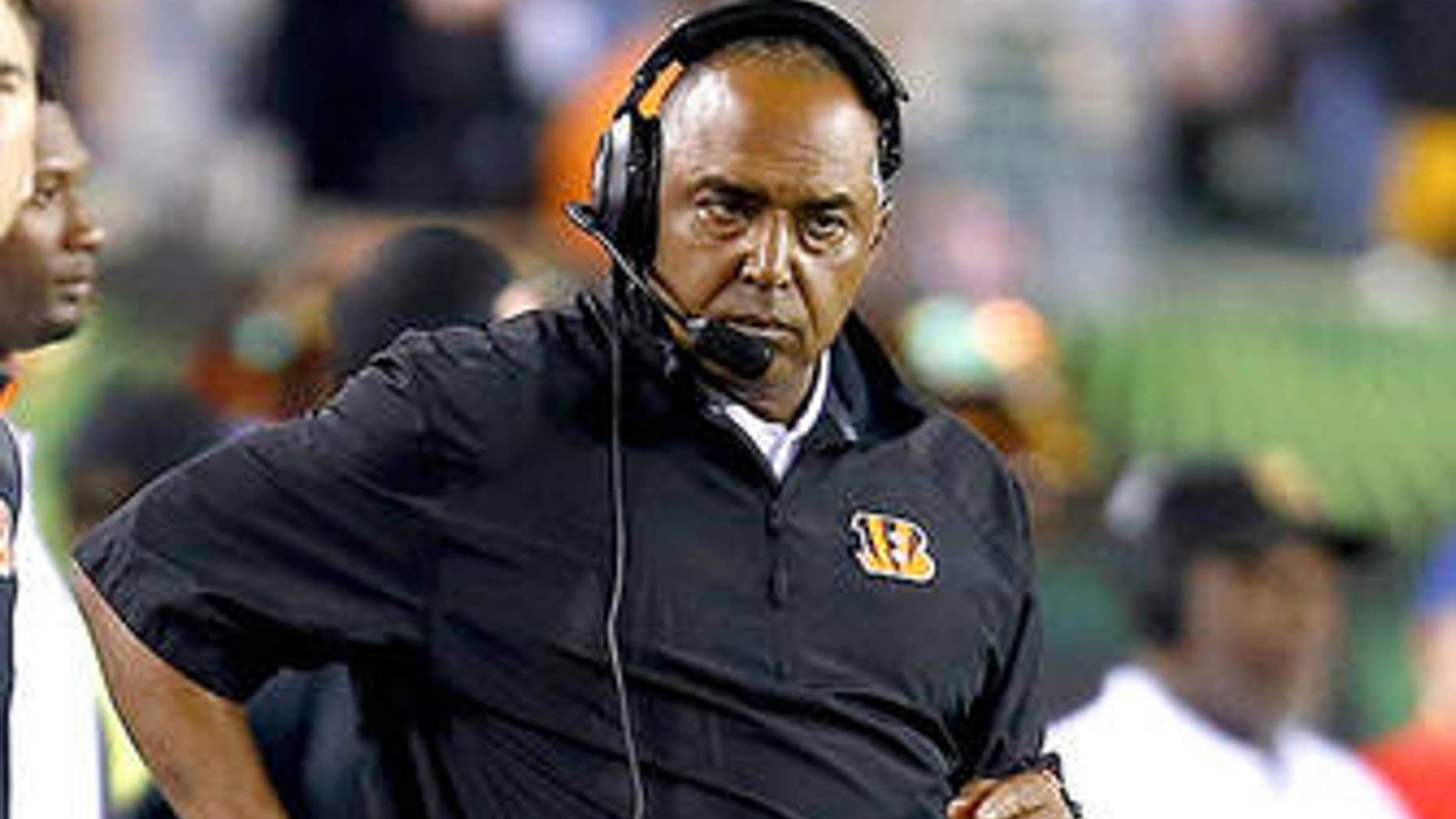 If this NFL coaching doesn't work out, Marvin Lewis should try out for "Survivor." He'd never be voted off the island.
He's survived since 2003 with the Bengals, making "Survivor: Cincinnati" the second-longest coaching show in the NFL. Only Bill Belichick has more tenure than Lewis. That's about the only reason you'll see those two names mentioned in the same sentence.
After 10 years, Lewis can become a .500 coach if the Bengals beat Green Bay on Sunday. The precise tally is 80-81-1. Not many coaches in NFL history have been around so long and proven so little.
Every time Lewis looks like the reincarnation of David Shula, he transforms into Forrest Gregg. His boosters can point to consecutive playoff berths, and the fact he's the best coach the Bengals have had since team patriarch Paul Brown retired 38 years ago.
His critics can point out that's like being the best-dressed man on "Duck Dynasty." And that in the NFL, zero playoff wins in a decade is usually a fireable offense.
Coaches such as Tony Dungy, Mike Shanahan, Tom Coughlin, Jeff Fisher and Lovie Smith were canned for lesser charges. The Charges fired Marty Schottenheimer after he led them to a 14-2 record.
Lewis' best mark in 11-5, and that was in 2005. Since then his fate has spawned about a million jokes about how Lewis keeps his job. No, there is no proof he has photographic evidence of owner Mike Brown twerking with Miley Cyrus.
There is evidence, however, that Lewis has finally hit the right re-set button. Cincinnati has a young roster most teams would trade for. Even better, none of the players are forced to wear ankle bracelets by the Ohio Department of Rehabilitation and Correction.
Cincinnati is the trendy pick to win the AFC North, if not more. The Bengals opened with a 24-21 loss at Chicago, then smothered Pittsburgh 20-10 Monday night. Beating the Steelers is always great for Cincinnati's mindset, but Pittsburgh hardly resembles Pittsburgh this season.
The Packers are looking like the Packers. They built a 31-0 lead on Washington last week before coasting in. All of that gives Sunday's Game of the Week on FOX at Paul Brown Stadium a marquee feel.
"We're growing, and we've got to grow in a hurry," Lewis said. "We're two games in and it doesn't get any easier."
If the Bengals win, it will really put the NFL on notice that Lewis has changed the culture in Cincinnati. You can win with prima donnas and bad actors like Chad Johnson/Ochocinco and the late Chris Henry, whom a local judge once called a "one-man crime wave." But you can't continue winning when your roster is rife with losers.
Lewis was named AFC Coach of the Year when the Bengals went 10-6 in 2009. Then came a 4-12 cataclysm, featuring Carson Palmer's desperate attempts to escape Bengal madness. He finally got his way, and Cincinnati got some nice draft picks from Oakland.
That helped build the new foundation. So did having highly regarded assistants like offensive coordinator Jay Gruden and defensive coordinator Mike Zimmer. Andy Dalton will probably never be considered a great quarterback. But if he's surrounded by enough talent, the Bengals think he can pull a Brad Johnson and win the Super Bowl.
At this point, Cincinnati fans would settle for winning a playoff game. Dalton was terrible in postseason blowouts the past two years. A third time would not be a charm for Lewis.
One reason he survived the bad times was Brown didn't want to pay off his contract. Now the owner has two potential replacements on staff and no further obligations to Lewis beyond this season.
Whatever happens, Lewis can't say he didn't have enough time to get the job done. He believes he's finally got it right with this version of the Bengals. But every upswing in the past decade has been followed by a downswing.
Is the .500 pendulum finally over?
If it's not, "Survivor: Cincinnati" may finally get canceled.