Another Baylor star is standing by the Bears football program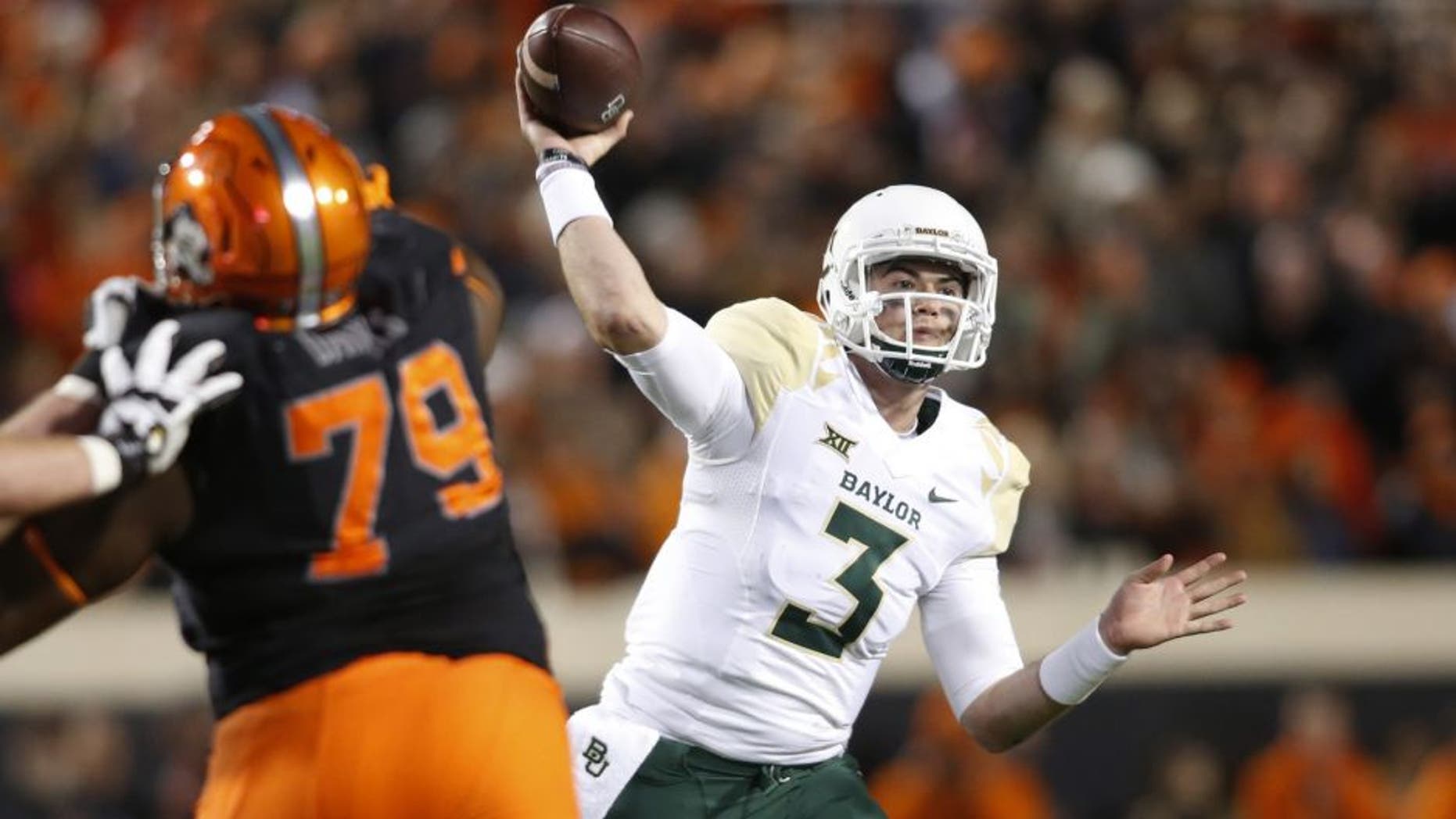 Since the moment Art Briles was fired last week at Baylor, it seems as though the fallout in Waco has been never-ending.
There have been recruits (including many who were set to begin summer school Tuesday) fleeing by the boatload. The announcement by Athletic Director Ian McCaw that Jim Grobe will be the school's interim head coach next season. And the announcement afterward that McCaw would step down as Baylor's AD effective immediately.
Yet for all the turmoil around the program, there are some people who are sticking by the program: Their current players.
The latest to announce that he isn't going anywhere is quarterback Jarrett Stidham. The former five-star recruit, who started three games last year after Seth Russell went down with injury, put out a message on Instagram Monday that let Bears' fans know that he plans on being in Waco going forward.
"Can't wait to get back on that grind tomorrow with my brothers. This year is going to be different than the rest in many ways, but either way we will make a statement to everyone. Excited for the opportunity God has presented this team with to overcome adversity and become even closer as a family. Stick with us Baylor nation, we got this." Colossians 4:2-3 #BacktoBUisness
Granted, there are two ways to look at this.
The first, and most obvious one is that, of course Stidham and most of his teammates will stick with the program, if only because they have few other options. Sure they could transfer, but given that they would have to sit out a year, it simply doesn't make sense for many to leave Waco. Maybe that will change if NCAA violations come down (or if the NCAA allows them to transfer without sitting out), but until then, most appear to be off staying put.
At the same time, it does still have to be reassuring for so many Baylor fans, that so many current players are standing by the school throughout the crisis. Stidham joins a list of players who are publicly backing the program that includes star wide receiver KD Cannon, running back Terence Williams, and the man Stidham will compete with at quarterback, Seth Russell as well.
Yes, these are still trying times at Baylor.
But in terms of strictly, on the field, football matters, the 2016 season isn't looking as bad as it once did.