Anonymous scout: Chicago Bears QB Jay Cutler not the 'monster' critics say he is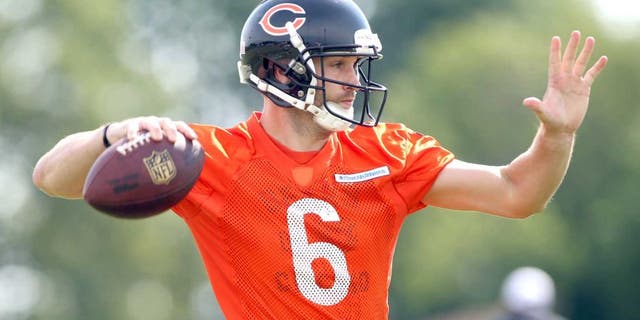 Chicago Bears quarterback Jay Cutler takes a lot of heat. Few are willing to have his back, so he's often to blame for all of the team's struggles.
Recently, ESPN's NFL insiders described him as a third-tier passer -- a group of "quarterbacks who are good enough to start but need lots of support, making it tougher to contend at the highest level" -- according to CSN Chicago. While the insiders certainly came down hard on Cutler, one anonymous scout was willing to give him the benefit of the doubt.
"I do not think he is the monster everyone has made him out to be," the unnamed scout said, per CSN Chicago. "He does have issues, but can you win with him? Yes. That is why he is a 3, not a 4. If you protect him and get him to get the ball out and have a really good run game, he can be [good enough]. But he will turn it over, and you have to overcome that."
Cutler has been quarterbacking the Bears since 2009. Last season, he approached 4,000 passing yards and set career-high figures for completion percentage (66.0) and touchdowns (28).
The Bears' new regime under head coach John Fox will place a premium on improving Cutler's play in 2015.
(h/t CSN Chicago)
Photo Credit: Jerry Lai/USA TODAY Sports