Anheuser-Busch to promote Busch brand in NASCAR starting in 2016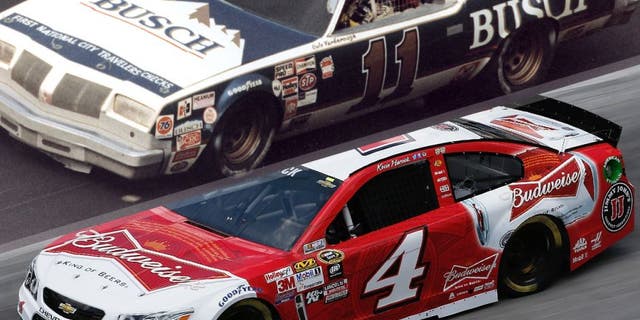 For nearly four decades, Budweiser has been one of the most prominent sponsors in NASCAR racing, including serving as primary sponsor on 2014 Sprint Cup champion Kevin Harvick's car.
On Monday, Stewart-Haas Racing confirmed to FOXSports.com a report by SportsBusiness Journal's Adam Stern that Anheuser-Busch will move away from the Budweiser brand starting in 2016, instead shifting the focus to Busch.
The Busch brand served as a primary sponsor for Cale Yarborough in 1979 and 1980 while driving for team owner Junior Johnson, and was on his car during the infamous 1979 Daytona 500 finish with Donnie Allison.
After moving on from team support, Anheuser-Busch sponsored the season-opening exhibition race at Daytona International Speedway for the previous season's pole winners. The Busch Clash ran from 1979 until 1997, when the sponsorship was shifted to Budweiser, becoming the Bud Shootout from 1998 until 2000, and then the Budweiser Shootout from 2001 until 2012.
In 2013, the Daytona 500 duel qualifying races became the Budweiser Duels, taking over sponsorship duties from Gatorade.
The Busch brand also served as the entitlement sponsor for NASCAR's secondary series -- now the XFINITY Series -- from 1984 until 2007.
Budweiser has served as the primary sponsor for drivers such as Neil Bonnett, Darrell Waltrip, Terry Labonte, Bill Elliott, Ken Schrader, Wally Dallenbach, Ricky Craven, Dale Earnhardt Jr., Kasey Kahne and most recently Harvick.
SHR confirmed the shift will be reflected on Harvick's No. 4 Chevrolet paint scheme starting next season.