'Angry' Klopp admits Liverpool deserved to lose against West Ham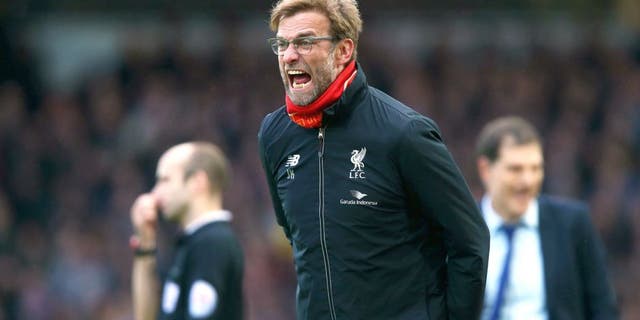 Liverpool boss Jurgen Klopp admitted he was left feeling "really angry" after they failed to put up a fight during a 2-0 defeat against West Ham on Saturday.
The Reds were easily beaten at Upton Park, with West Ham holding the visitors at arm's length throughout the early kick-off.
Goals from Michail Antonio and former Red Andy Carroll condemned them to a sixth league defeat of the season, and Klopp admitted his side got what they deserved.
"I'm really angry today because we could have got so much more because everybody could see in the moments we play football what could happen. Today, we deserved to lose," he told BT Sport.
"We always had the ball, we could have made much more chances but we didn't. We have to again accept that we didn't play like we should.
"There was not enough in the decisive moments. We had the ball, possession, but not enough finishes.
"We had some bad luck in some situations but we are responsible for the result.
"In a game like this where you see you can be better, you have to be better.
"It's not a day for being disappointed, it's a day for being angry.
"You cannot win a football match with 90%, you have to do everything, I don't like it."