Angels draft son of Hall of Famer Tom Glavine in 37th round of 2017 MLB Draft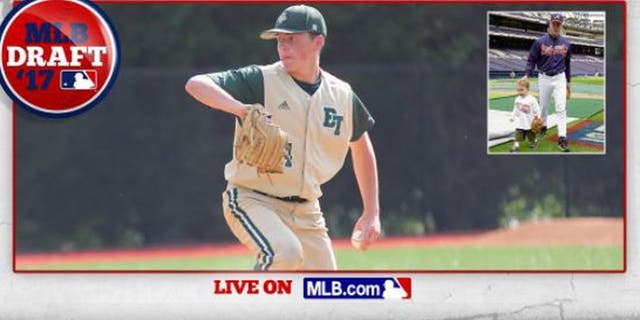 NEWYou can now listen to Fox News articles!
Baseball fans from the 90s might have had a bit of deja vu in the late rounds of the 2017 MLB Draft as the Angels selected Peyton Glavine out of Blessed Trinity High School in Georgia.
I know what you are thinking… and yes, thatGlavine. And yes, again, he is a lefthanded pitcher.
The son of former Atlanta Braves ace Tom Glavine, the Peyton isthe 34th ranked player in his class in Georgia.
His father was selected by the Braves in the second round of the 1984 MLB Draft before going on to be a 300-game winner for the Braves and Mets -- as a two-sport star, Tom was also drafted by the Los Angeles Kings that same year.
One of 12 high school players selected by the Angels in 2017, the 18-year-old committed to Auburn University last summer. So whether he foregoes his college career remains to be seen as this time, but clearly the apple hasn't fallen too far from the tree.