Angels claim Rasmussen, Navarro, LaFromboise on waivers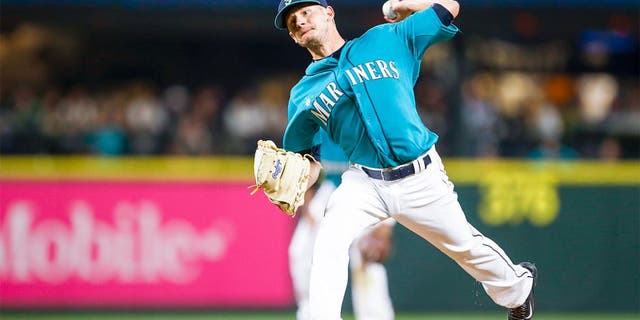 NEWYou can now listen to Fox News articles!
Shortly before Christmas, the Los Angeles Angels announced that they had claimed three players off waivers: infielder Rey Navarro and left-handed pitchers Rob Rasmussen and Bobby LaFromboise.
As Jeff Fletcher of the O.C. Register detailed, the trio of players could provide the Angels with some additional depth in the minors or at the big-league level in 2016.
Navarro, 26, hit .276 in 30 plate appearances for the Baltimore Orioles this past season and can play second base, shortstop and third.
Rasmussen, a Pasadena product, appeared in 20 games for the Toronto Blue Jays and Seattle Mariners in 2015. His career ERA of 7.09 leaves a bit to be desired, though he has limited left-handed hitters to a .209 clip at the big-league level.
As for LaFromboise, the 29-year-old has thrown just over 22 innings of work at the MLB level and is out of options - so if he will wind up a part of the Halos' pitching plans for 2016, he'll have to earn a spot during spring training.