Angels being cautious with young lefty Heaney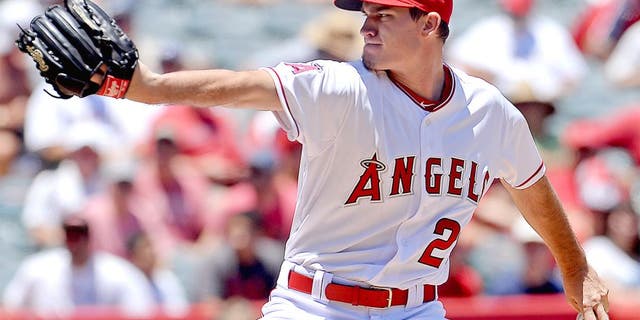 The Los Angeles Angels love what they're getting from young left-handed pitcher Andrew Heaney - and they'd like to ensure a long-term future for the rookie.
As Jeff Fletcher of the O.C. Register points out, Heaney, 24, is on track to surpass his 2014 career high of 166 2/3 innings of work. Heading into Wednesday, Heaney has thrown 129 2/3 innings in Triple-A and with the Halos.
It makes sense, within that context, for the Angels to be keeping a close eye on Heaney's workload. Manager Mike Scioscia conveyed as much to Fletcher, noting that the club is paying close attention to identify any signs that Heaney would need a respite: "With Andrew you are always conscious of it. You watch if he hits a plateau and his stuff diminishes or his command falters. You may push him back to refresh him a little bit."
So far with the Angels in 2015, Heaney is 5-1 with a 2.45 ERA in 51 1/3 innings of work at the big-league level.
(h/t O.C. Register)