Andy Dalton lost his luggage again, but it wasn't his fault this time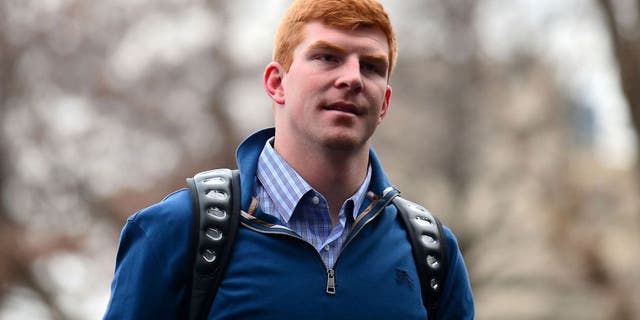 NEWYou can now listen to Fox News articles!
Well, it's happened again: Andy Dalton lost his luggage for the second time in less than a week. It seems like an impossible feat, but Dalton managed to accomplish it with the greatest of ease.
Just last week, Dalton's bags fell out of his truck and ended up somewhere on a highway in Texas. The bags were found after Dalton asked for help on Twitter after a sweeping search of the land.
This time, however, it doesn't seem like it was his fault. Dalton tweeted out last night that his bags had been misplaced, and #bagsearch2016 was back on. Unlike the first edition of the search when Dalton enlisted the help of Twitter in locating them, Dalton put the responsibility on American Airlines.
The airline came through in the clutch -- something Dalton has struggled with in the playoffs -- sending him a tweet that they "have some information" on his bags.
Fortunately, the bags were found ... 14 hours later. Yet, Dalton still doesn't have them as they're supposed to be returned to him at some point Tuesday. Maybe try a carry-on next time, Andy.
This search, which occurred overnight, certainly wasn't as riveting and fun to follow as the first. It just wasn't the same without fans sending him photos of pink bags, believing they were his. The next question that needs to be asked: Will #bagsearch2016 become a trilogy?