Andrew Whitworth ecstatic to have extension with Bengals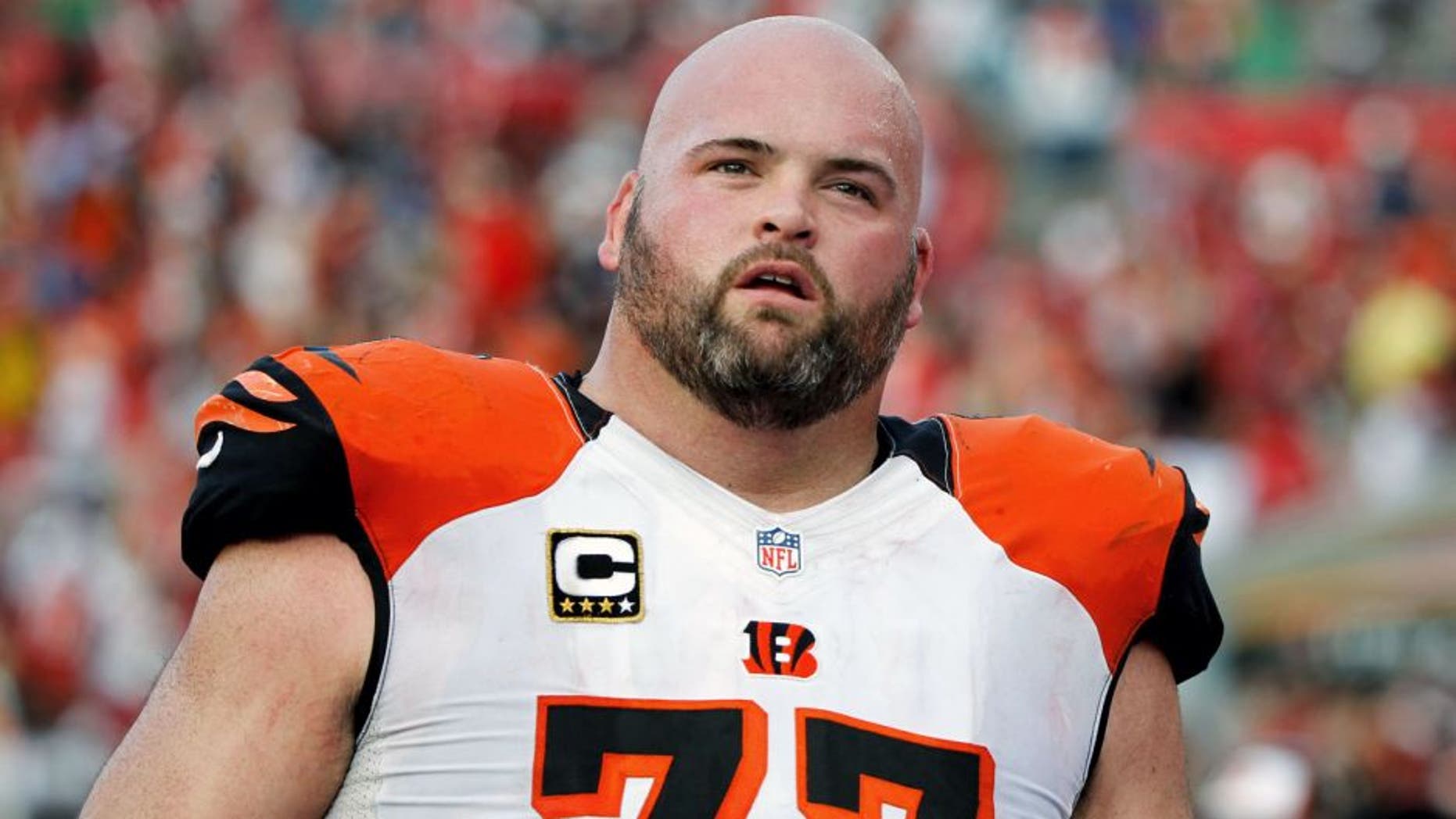 Bengals left tackle Andrew Whitworth isn't sure how many years he has left in his career, but he hopes they are all in Cincinnati.
Whitworth is no longer a lame duck after agreeing to a one-year extension with the Bengals on Wednesday. The deal includes a $2 million signing bonus along with a salary of $7 million in 2016, according to the Cincinnati Enquirer.
The 33-year-old Whitworth is the oldest starting tackle in the NFL, but his age hasn't affected his production. After not allowing a sack in 2014, Whitworth has picked up right where he left off with no sacks against through three games this season.
"I've always wanted to be a Cincinnati Bengal and that's still the case right now and that's always where I wanted to play and where I wanted to finish playing," Whitworth said per Jim Owczarski of the Enquirer. "And it's the only helmet I ever wanted to wear. So that stays true to this point, so I'm very happy."
Whitworth wasn't as happy in the days following the 2015 draft, when it looked like his days in Cincinnati might be numbered. The Bengals used their top two selections on offensive tackles, and Whitworth sought clarity from the front office regarding his roster status. It appears he and team brass are on the same page now as he plays out the final years of his career.
"Right now, the best thing for me and also for the organization is to keep it the way it is and go forward that way," Whitworth said. "If there's more football after all that, we'll figure that out. My thing is to be here. That's why it's a deal that works for them and works for me."