Andrew Orischak wins 3 matches to reach US Junior Amateur final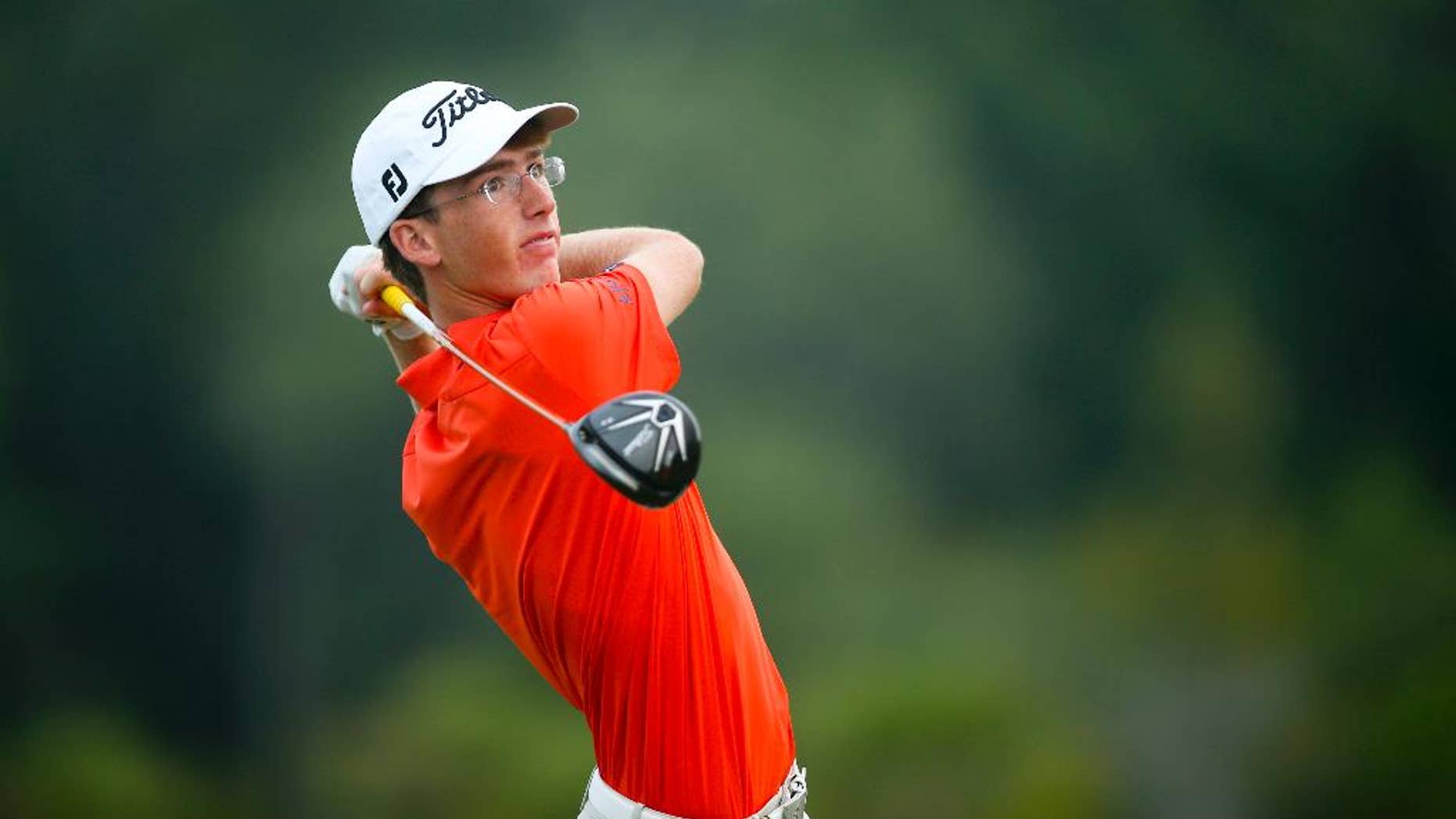 BLUFFTON, S.C. – Andrew Orischak won three matches Friday in the weather-delayed U.S. Junior Amateur to reach the 36-hole final.
The 16-year-old Orischak, from nearby Hilton Head Island, will face 17-year-old Philip Barbaree of Shreveport, Lousiana, or 16-year-old Won Jun Lee of South Korea on Saturday. Barbaree and Lee were all square through 17 holes when their semifinal match was suspended because of darkness.
Orischak started the day at Colleton River Plantation Club's Pete Dye Course with a 1-up victory over Spencer Ralston of Gainesville, Georgia, in the completion of their delayed third-round match. The Hilton Head High School junior beat Ryan Grider of Lewisville, Texas, 3 and 2 in the quarterfinals, and Eugene Hong of Sanford, Florida, 3 and 2 in the semifinals.
Barbaree beat Logan Lowe of Grass Valley, California 3 and 1 in the third round, and Norway's Kristoffer Reitan 4 and 2 in the quarterfinals.
Lee topped Turk Pettit of Auburn, Alabama, 4 and 3 in the third round, and Andy Ogletree of Little Rock, Mississippi, 2 and 1 in the quarterfinals.