Andrew Miller sets postseason strikeout record for a reliever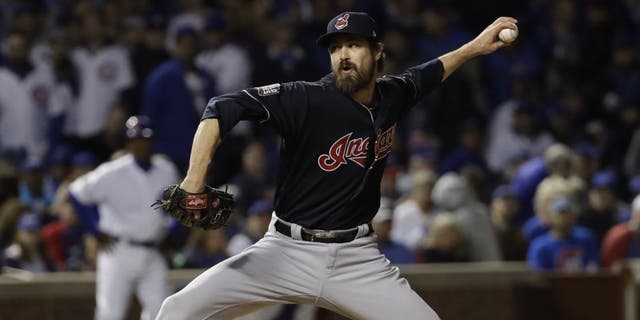 Is Andrew Miller human? This is an age-old question asked all throughout the 2016 MLB Postseason. Some call him the "Angel of Death." Others call him the "Grim Reliever."
One thing is for sure is that he is having an all-time great postseason and perhaps one of the greatest postseason's for a relief pitcher ever.
In the eighth inning of game 4 of the World Series Miller struck out Ben Zobrist to record his 29th strikeout of the 2016 playoffs passing Francisco Rodriguez's previous record of 28 set in 2002 with the then Anaheim Angels. In only took Miller 15 innings to amass the staggering amount of strikeouts all the while making opposing hitters look silly at the plate.