Andrew Luck reveals the 'nerdiest' thing he'll buy after signing big contract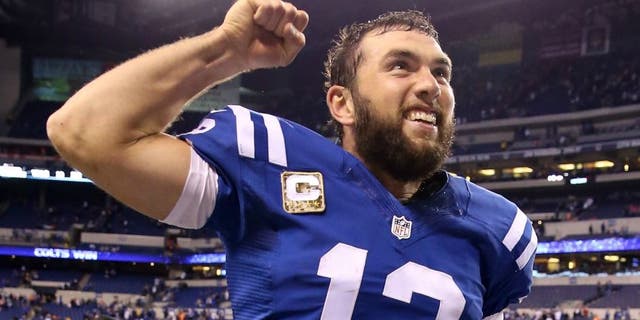 NEWYou can now listen to Fox News articles!
Talks are ongoing between the Indianapolis Colts and franchise quarterback Andrew Luck on a new contract that will keep Luck in white and blue well into his '30s.
The 26-year-old is set to earn $16.2 million in 2016 after the team picked up his fifth-year option, while an impending new contract will probably fetch him in the range of Aaron Rodgers' $110 million that guarantees about half. So what to do with all that cheddar?

Luck chatted with The Ringer's Kevin Clark recently about his newly-founded book club and also addressed the future nerdy purchase:

Q: What's the nerdiest thing you're going to buy?
Luck: Maybe a robot ping pong thing that hits balls back at you. My buddy has one and swears by it.
Q: Is there a problem where you can't find people to play ping pong with you?

Luck: There's some good ping pong players but sometimes no one wants to hang out!
We knew it wasn't going to be a cutting edge mobile phone given his affinity for the flip phone.
This is a clear opportunity for ping pong aficionados in the Indianapolis area to offer Luck some competition and companionship. The handle @ALPingPongClub is up for grabs.
This is a nice contraption but Colts fans, don't make your QB resort to it:

[Related: Top 5 NFL quarterbacks returning from injury this season]