Anderson Silva will finally face disciplinary hearing in Nevada on Aug. 13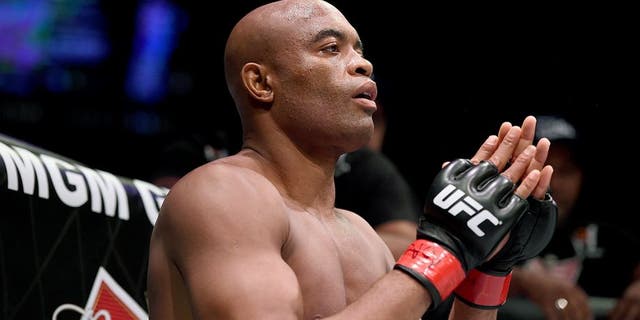 Following an impossibly long delay, former UFC middleweight champion Anderson Silva finally will have his day in front of the Nevada State Athletic Commission for a disciplinary hearing after testing positive for performance enhancing drugs for his last fight in January.
Silva and his team have requested numerous continuances and delays to the hearing, and on Aug. 13 he is scheduled to stand before the commission to plead his case.
Silva tested positive for banned substances on two occasions -- both before and after his fight against Nick Diaz at UFC 183.
Silva returned a test from Jan. 9 that showed traces of both Drostanalone and Androstane, both banned substances. Another test taken on the night of his Jan. 31 fight showed Silva positive for Drostanalone, an anabolic steroid, as well as two anti-anxiety medications that also are banned in competition.
Silva's team is confident going into the hearing that the fighter will contest the charges successfully due to inconsistencies with the testing, but Nevada State Athletic Commission executive director Bob Bennett thinks otherwise.
"I anticipate our findings to be accurate," Bennett told "UFC Tonight" on Wednesday.
Silva could face fines and a lengthy suspension if the commission decides he was guilty.
While Silva is ready to present his defense, his opponent Nick Diaz, who tested positive for marijuana on the same night, is not quite as prepared.
Diaz and his team were supposed to appear on Aug. 13 for his disciplinary hearing, but he's requested another continuance, citing a scheduling conflict. There's no word from the commission as to whether it will be granted.
FOX Sports will have up to the minute coverage of Silva's hearing on Aug. 13 starting at 9 a.m. PT.