Anderson Silva: Conor McGregor should be careful what he says about Brazilians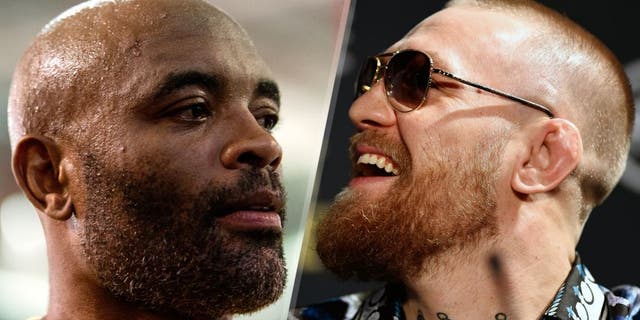 Anderson Silva has some kind advice to UFC featherweight champion Conor McGregor when it comes to the words he spews towards his fellow Brazilians inside the Octagon.
Watch your mouth.
While Silva says he respects McGregor as a fighter and commends him on the mind games that he plays with his opponents, he also cautions the outspoken Irishman to choose his words carefully -- especially when addressing the best fighters in the world coming out of Brazil like lightweight champion Rafael dos Anjos.
"(Conor) McGregor, he's a great fighter and he's doing his job very well. He's very intelligent and he knows exactly what he's doing. But Rafael (dos Anjos) can not get led on by his antics because it didn't work out very well for Jose Aldo," Silva said during an open workout with media on Thursday in Los Angeles.
"I think both Jose Aldo and Rafael can both beat him and I also think Conor McGregor should really be careful about what he says about the Brazilians. Because the last person that spoke about a Brazilian, it didn't end too well for him."
Silva is referencing his own experience with Chael Sonnen, who ripped into Brazil and numerous Brazilian fighters over the years while the two middleweights were clashing at the top of the division.
Sonnen did his best to get inside Silva's head before both of their meetings inside the Octagon and it gained him a ton of fame and recognition as one of the best trash talkers and promoters in the sport.
Unfortunately, the talk didn't translate into action as Sonnen fell to Silva twice in the UFC. It appears Silva is issuing a fair warning to McGregor to choose his words carefully or the same thing could happen to him.