Anchorman Out: Paul Millsap pens heartfelt goodbye to Atlanta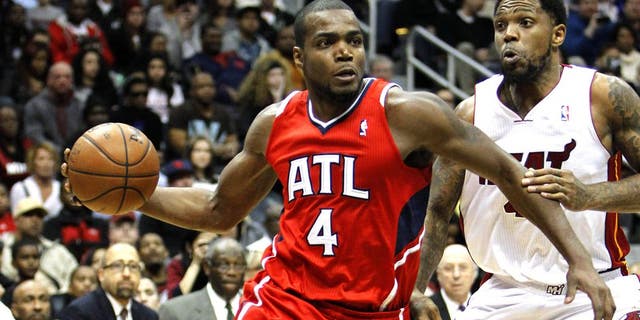 From an average Joe to a four-time All-Star.
After agreeing to a three-year deal with the Denver Nuggets, former Atlanta Hawks forward Paul Millsap took to Instagram to say goodbye to the city of Atlanta: "Thank you for (embracing)me and my family and for always having my back. I will always hold a special place in my heart for you."
Millsap's new deal can be made official on Thursday (July 6) as the NBA's free-agent moratorium is lifted.
The former second-round pick and Utah Jazz standout molded himself into a star under head coach Mike Budenholzer and the Hawks' developmental staff, averaging 17.4 points, 8.3 rebounds and 3.7 assists while also filling up the stat sheet on the defensive end during his tenure in Atlanta. His departure signals a fresh start under new general manager and president of basketball operations Travis Schlenk, who also traded Dwight Howard earlier in the offseason.