Analysis: What's behind all the changes in NASCAR?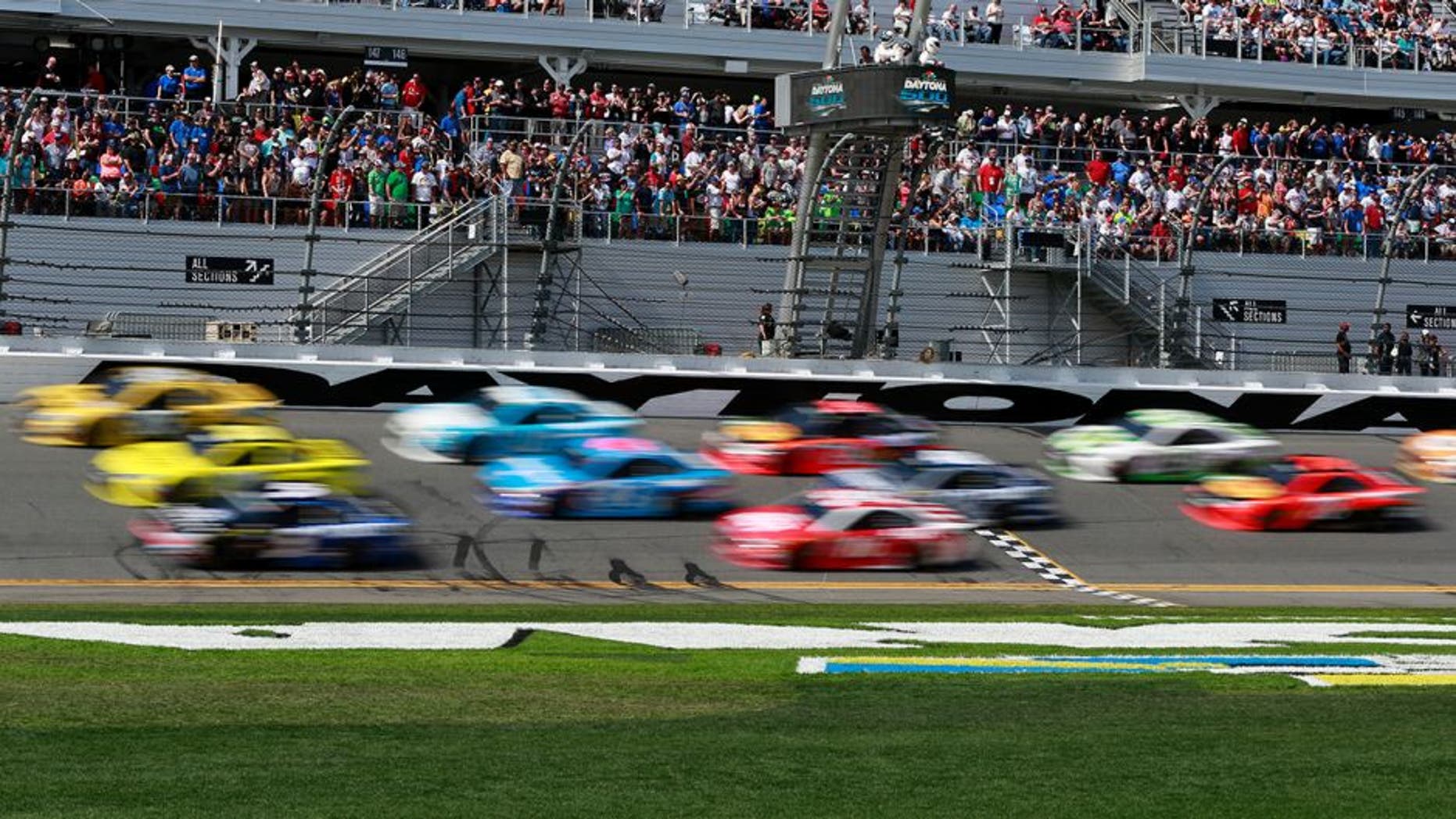 NASCAR announced three new initiatives this week, which collectively sent tongues wagging on social media.
The first, on Wednesday, was to move back the start times of many of its 2017 daytime races 60 to 90 minutes to be closer to primetime.
Then on Thursday, the sanctioning body announced it was bringing back the low downforce package that already had been run twice successfully for next month's race at Michigan International Speedway.
In addition, NASCAR is instituting new rules that will be phased in to make the cars safer.
Predictably, the Interwebs blew up.
One guy when learning of the low-downforce package coming back tweeted, "I throw my hands up! I am just about to start finding another sport to care about."
A second said, "Trying to put the Chevys back up front i see....."
Then a third chimed in. "ha so doing this for 1 race equals trying to show@up the Toyotas lmao"
And a fourth: "so there will be 4 JGR Toyotas competing for the championship at Homestead. That'll put people in the stands."
So if I have this straight, there is one fan who thinks NASCAR is trying to help Chevrolet teams, another who thinks NASCAR is trying to show up the Toyota teams and another who believes that NASCAR is ensuring it will be an all-Toyota championship in the final race of the season.
Oh, yeah, and a fan about to give up on NASCAR because they have the temerity to do an additional test of a package that's been successful and well-liked by drivers the first two times it was run.
Accomplishing all those diametrically opposed goals with one rules change would be impossible. So let's debunk a couple of misconceptions right now.
Here's the deal: None of the above changes is designed to help or hurt a particular manufacturer, team or driver.
NASCAR is trying to do three things, all of which are constant priorities: 1. Improve safety; 2. Improve the quality of racing; and 3. Grow the sport.
The safety changes -- beefing up the floorboard, driver's anti-intrusion plating, firewall and footbox areas -- will reduce the likelihood of serious driver injuries, which is something we all can agree is a good thing.
Running the low-downforce package at Michigan makes sense, because it's already been run with success there once already and the drivers like it. And since it will form the basis of the 2017 aero package, NASCAR wants another race to test it out.
Some fans are upset NASCAR isn't using it in the Chase, but in truth, the teams don't want to changeover for the final 10 races of the year. NASCAR polled the teams and drivers and the majority wanted to keep running the 2016 package in the Chase rather than make expensive changes mid-season. Fair enough.
But the motivation to keep the existing 2016 rules package for the Chase is most assuredly not to favor Joe Gibbs Racing or anyone else. It just isn't, no matter what some people want to believe.
As for moving the start times of races, NASCAR did it because they think it will increase viewership. Time will tell if they are correct, but I fervently believe they wouldn't do it unless they had empirical data that strongly suggested later start times would help bring more eyeballs to the sport.
After all, you don't make a change like that just for the hell of it.
So what does it all mean?
NASCAR is trying to make a better product, safer racing and get more fans to watch.
Those seem like reasonable goals from where I sit, no matter what I read on social media.