Among new rules, MLB reportedly to use 30-second limit for mound visits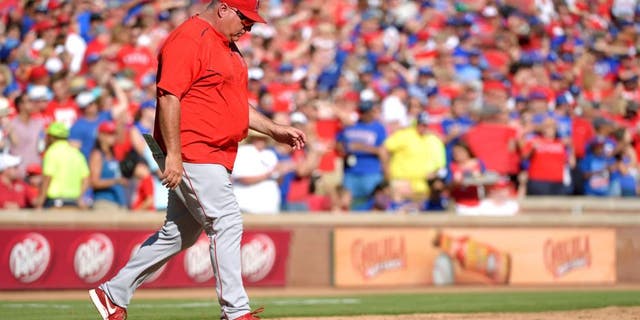 Major League Baseball is set to announce new rules changes to speed up the pace of play this season.
They will include a 30-second clock for mound visits and shortening the time between half-innings from two minutes and 25 seconds to two minutes and five seconds, Yahoo Sports reports.
In addition, the league announced that the always controversial "in the neighborhood" play now will be reviewable and revised its rules on takeout slides. Baserunners now are banned from rolling blocks on infielders.