Amateur striker scores volley of the year contender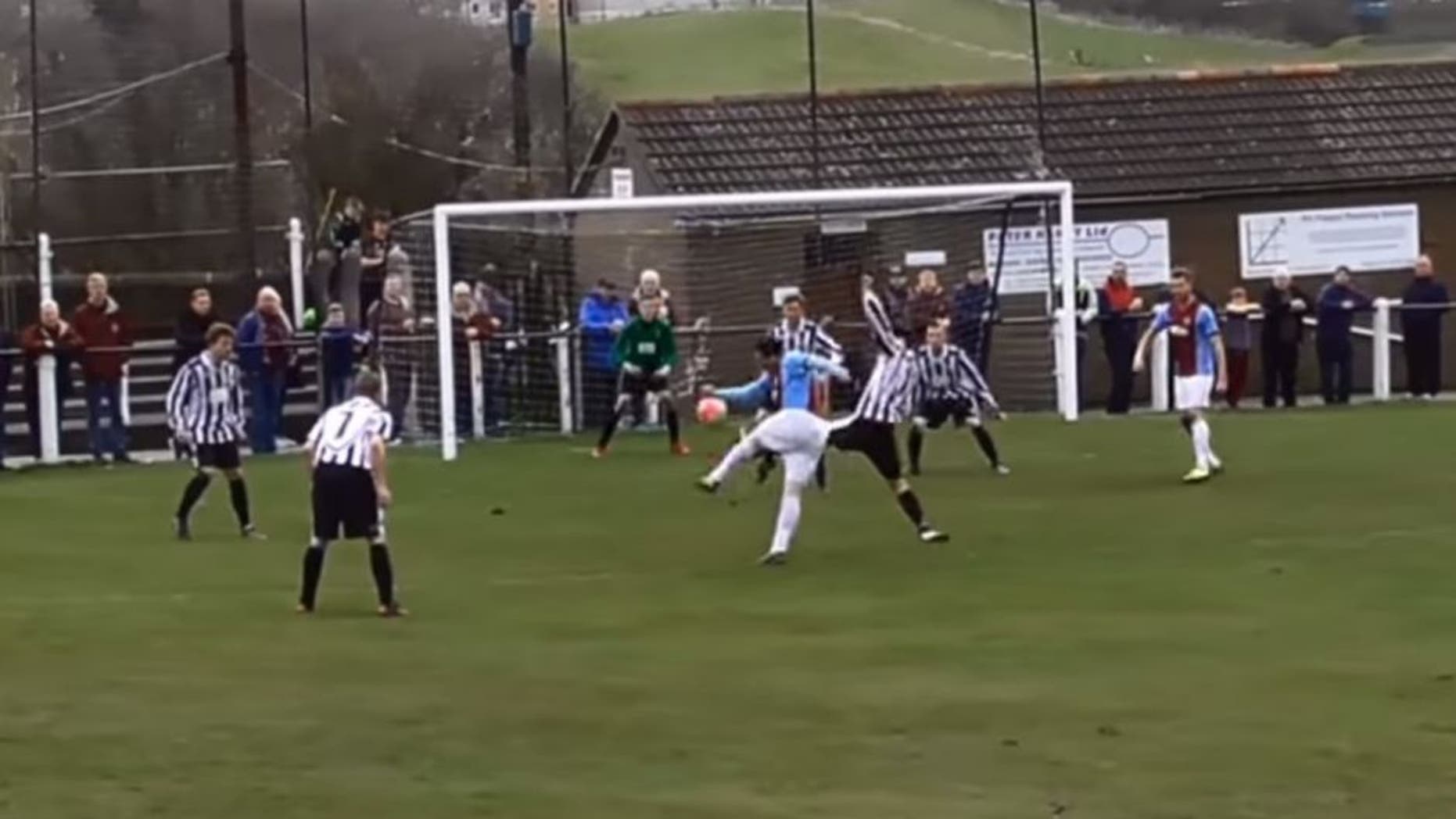 Warren Byrne is a 33-year-old striker for South Shields FC of the Ebac Northern League, and plays in the 10th division of English soccer. He may just have scored the goal of the year over the weekend in a 3-0 win over Tow Law Town.
The goal was eerily similar to Dele Alli's wondergoal against Crystal Palace earlier this year, but Byrne beat the goalkeeper at his far post.
According to the South Shields website, Byrne's bagged 29 goals in 39 appearances. Roy Hodgson might want to give him a look for Euro 2016.