Amanda Nunes wants to show why she deserves a fight with Ronda Rousey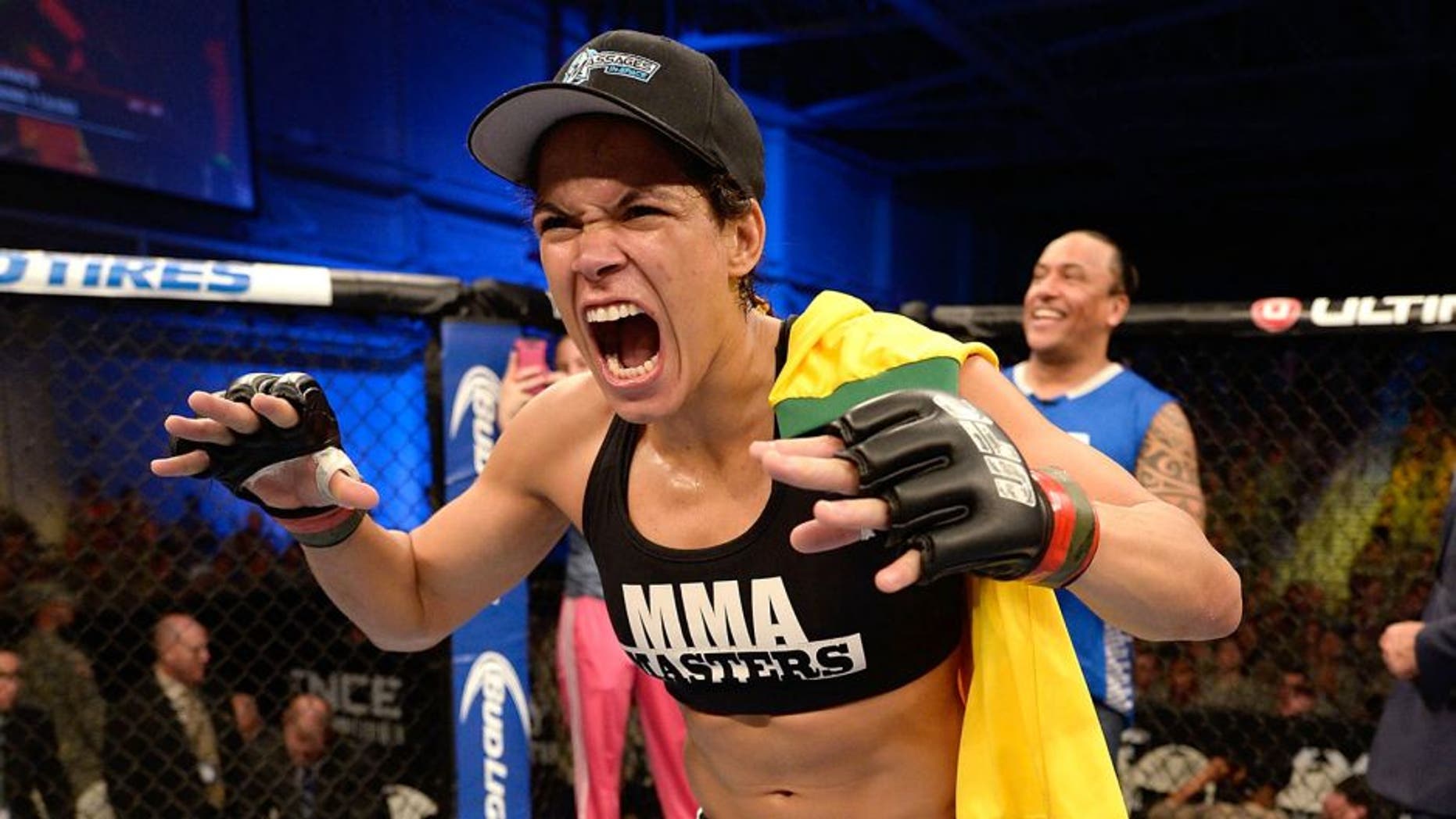 UFC women's bantamweight Amanda Nunes has been considered one of the most dangerous fighters in her division for years but still hasn't reached the pinnacle of the sport and fought for a title.
She was a highly touted prospect while in Strikeforce before losing to Alexis Davis in a fight that was considered a massive upset at the time. Nunes was possibly a few strikes away from finishing Cat Zingano last year and likely earning a shot at Ronda Rousey before her opponent mounted a huge comeback and handed her a loss in the third round.
Nunes bounced back with a one-sided performance to beat Rousey's teammate Shayna Baszler in her last fight and as she approaches a bout against No. 4-ranked fighter Sara McMann on Saturday night in Nashville, she believes she's finally ready to challenge for the gold.
"I'm going to do my best in this fight to show everybody I'm ready for the title shot," Nunes told FOX Sports. "I can't say anything, I want to show. I want to finish this fight as fast as I can, very smart and for sure I'm going to have my chance. I'm going to do my best Saturday and for sure I'm going to ask for my title shot."
Nunes knows that McMann is a perfect litmus test to her earning a title shot because the only two fighters to defeat the Olympic silver medalist are Rousey and current No. 1 contender Miesha Tate.
A win over McMann might get the job done to finally put Nunes in the conversation for a title shot. A devastating finish would do even more.
"She's pretty strong in wrestling, we know that. We trained for that very well. I think she's going to try to strike with me, but she's going to go to her strong suit in wrestling and try to keep me on the ground, but I'm going to be ready for that," Nunes said.
"I'm going to try to finish her as fast as I can but I'm going to be ready for three rounds."
Realistically, Nunes knows even if she finds a way to tear through McMann in the first round, she's probably not going to get the shot to face Rousey right away because timing just wouldn't work out.
Rousey is tentatively penciled in to fight Tate in December before going film her next movie for at least two to three months. Because of Rousey's schedule, Nunes would likely have to fight again before competing for the championship.
"Maybe after this fight but because Ronda already has a fight scheduled, I think maybe I'll fight one more time rather than wait a long time. I'll be ready," Nunes said.
Nunes isn't looking past McMann at all this weekend, but if everything goes well on Saturday night, she's already got a couple potential opponents in mind for her next fight -- and both come with revenge on her mind.
"Yes for sure a rematch with (Cat) Zingano or Alexis Davis would be amazing," Nunes said. "We'll see, I'm going to be ready anyways. I'm very patient because I don't need to talk, I need to show. I'm going to show everybody."
Watch Nunes face McMann this Saturday night with our UFC Fight Night: Teixeira vs. Saint Preux schedule and viewing guide.