A&M WR responds to Manziel shirt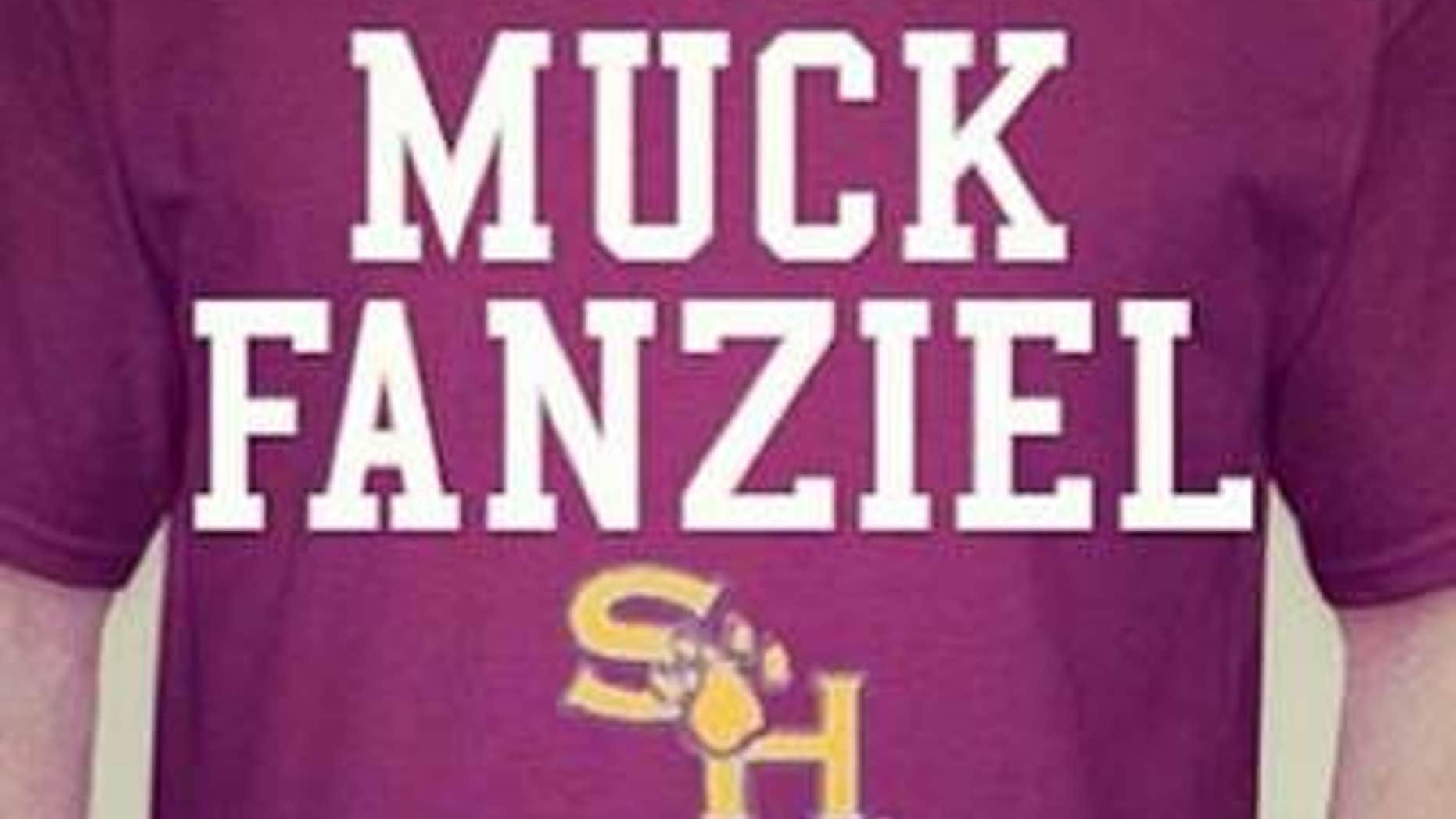 Oh, Ricky Seals-Jones has done it now.
The freshman Texas A&M wide receiver, who was one of the most sought-after players in his class, got all fired up about a T-shirt Sam Houston State fans were passing around in preparation for the Bearkats' game against nearby Texas A&M Saturday.
That's Seals-Jones, commenting on the photo and predicting a blowout.
Now that's hardly a crime, but football coaches tend to prefer the trash talk be kept out of the public and generally frown upon making predictions and not respecting the opponent and rabble rabble grumble grumble football.
Of course, he was right. The Aggies won 65-28. Manziel went 29-for-42 with 426 yards passing and three touchdowns. He ran for a score, too.
The account on which Seals-Jones commented belonged to a 19-year-old Sam Houston State student apparently named Faylin Paige, who received some heat on the Internet over this and generally handled it about the way you'd expect a 19-year-old girl to handle it.
I guess some people don't like what I put up, I made it on the Internet 😂😂 pic.twitter.com/ab69cEUmc1
-- faylin (@faylinpaige) September 6, 2013
@TaySulley aww your so sweet :) I agree it's a dang shirt that they got butt hurt about. Hahah but now I'm fat & white trash. Okay....
-- faylin (@faylinpaige) September 6, 2013
Alas, nothing some margaritas can't solve.
Ofcourse we had to make a pit stop at Los Ponchitos for some yummy margaritas before heading to CSðŸ˜Â
-- faylin (@faylinpaige) September 7, 2013 And, as it turned out, Seals-Jones didn't play.
DE Julien Obioha and WR Ricky Seals-Jones both got nicked up against Rice, and doesn't appear either will play vs. SHSU.
-- Brent Zwerneman (@BrentZwerneman) September 7, 2013